The Gluten-Free Diet
The gluten-free diet is currently the only treatment for people with celiac disease. People living with non-celiac gluten sensitivity also benefit from eating gluten-free. Since there are no pills or therapies available, the only way to manage celiac disease is through a strict, 100% gluten-free diet. Learn more.
There is a lot to learn about the gluten-free diet. Even though it is overwhelming at first, know that the diet will get easier to manage over time. We're here to get you through it!
---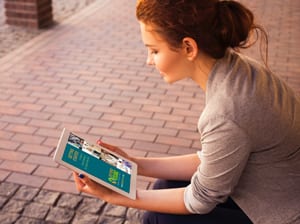 Newly Diagnosed?
Our ​Getting Started Guide ​contains essential information for both newly diagnosed with celiac disease or non-celiac gluten sensitivity and those looking to better manage their gluten-free diet.
---
Gluten-Free How-To's & FAQ
Learning the gluten-free diet means learning an entirely new lifestyle. You'll be able to tackle this change with some Gluten-Free How-Tos and FAQs from Beyond Celiac.
---
Food Safety

With food currently our only form of treatment, it's vital to understand what is and what is not safe for people living with celiac disease to eat. Identifying safe options can be challenging, but with time and practice you'll be able to confidently navigate the grocery store shelves.
Hot Spots at Home: designed to help educate you and your family about common causes of accidental gluten exposure at home.
Hot Spots in the Restaurant: designed for food service professionals and gluten-free diners. Learn where gluten is most likely to be lurking in restaurants.
Gluten-Free Dining Tips: download and print a helpful dining tips PDF, or read through our Q&A's with several chefs.
Information for Healthcare and Foodservice Professionals: these professionals play a key role in keeping people with celiac disease healthy.
Gluten-Free Certification: learn what it means to be certified gluten-free.
Common Food Safety Questions: a few of the most frequently asked questions we get related to food safety.
---
Gluten-Free Recipes
We have a large collection of gluten-free recipes from Beyond Celiac, our friends and sponsors. Find what you're looking for below: