The Gluten-Free Diet
---
Contents
---
What is the Gluten-Free Diet?
The gluten-free diet is currently the only treatment for people with celiac disease. Since there are no pills or therapies available, the only way to manage celiac disease is through a strict, 100% gluten-free diet. People living with non-celiac gluten sensitivity also benefit from eating gluten-free. Only go on the gluten-free diet if your doctor recommends it.
So what is gluten anyway? Gluten is a protein found in wheat, barley, rye and the derivatives of these grains, including malt and brewer's yeast. That means that the gluten-free diet excludes all products containing these ingredients, like bread, bagels, pasta, pretzels, cookies, cakes, and crackers.
Those who are gluten-free can still enjoy a healthy diet filled with fruits, vegetables, meats, poultry, fish, beans, legumes and most dairy products; these ingredients are naturally gluten-free.
Transitioning to a strict, lifelong gluten-free diet can feel overwhelming, but we're here to get you through it! With the right resources and a bit of time, most people find it gets easier to manage.
---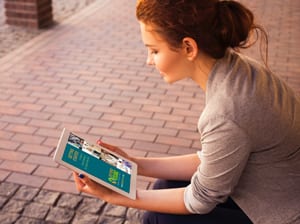 Newly Diagnosed?
Our ​Getting Started Guide ​contains essential information for both newly diagnosed with celiac disease or non-celiac gluten sensitivity and those looking to better manage their gluten-free diet.
---
Why Go Gluten-Free?
A strict, lifelong gluten-free diet is the only treatment for celiac disease. It can alleviate the 250+ symptoms associated with celiac disease, including:
Left untreated, celiac disease can lead to further complications such as osteoporosis, other autoimmune conditions and even certain cancers. For a non-exhaustive list of potential complications and related conditions, check out our related conditions & diseases page.
Unfortunately, while the gluten-free diet can treat celiac disease, it is by no means a cure all. It is common for people with celiac disease to struggle with symptoms even after going on a gluten-free diet. Keep in mind, also, that it does take time for the body to heal—sometimes multiple years. A 2016 study found that in patients who received a follow-up biopsy one year after diagnosis, about half showed intestinal healing, and the other half still presented with villous atrophy.
If you are still having symptoms even on a gluten-free diet, speak with your doctor and/or a registered dietitian knowledgeable of celiac disease. They can help you to determine if you are accidentally eating gluten or if something else may be causing your symptoms.
---
Who is Living with a Gluten-Free Diet?
Currently, people who eat gluten-free include those diagnosed with celiac disease, an autoimmune disease that affects 1% of the US population, and those with non-celiac gluten sensitivity (sometimes mistakenly called "gluten intolerance").
It's estimated that three million Americans have celiac disease and 18 million Americans have non-celiac gluten sensitivity—unfortunately, most live unaware and remain undiagnosed or misdiagnosed. In fact, celiac disease is missed in over 80% of children.
---
Gluten-Free Alternatives

There are a variety of gluten-free ingredients that can replace wheat, barley and rye. Many of the ingredients listed below are commonly ground into flours or used as starches in gluten-free products and recipes.
This is a non-exhaustive list.
Whenever possible, purchase gluten-free grains, flours and starches that are labeled gluten-free and, ideally, certified gluten-free by a third party. This is important because grains are considered high risk for cross-contact, which is when a gluten-containing food touches a gluten-free food. Gluten-free grains are often grown, milled and manufactured near gluten-containing grains, and eating even tiny amounts of gluten can cause damage to the small intestine. So whenever possible, buy grains labeled gluten-free!
---
Gluten-Free Recipes
We have a large collection of gluten-free recipes on our website. The recipes were created by Beyond Celiac staff, friends and sponsors, and they are all completely gluten-free! Find what you're looking for below:
We also offer holiday-specific, gluten-free e-cookbooks. They are free to download!
---
How Do You Maintain a Balanced Diet While Eating Gluten-Free?
Many believe that the gluten-free diet is simply a quick way to lose weight. This is not true—the gluten-free diet is a medical diet, not a weight-loss diet. In fact, gluten-free products aiming to replace traditional, gluten-filled pastas, pastries and breads, are often lower in protein and lack important nutrients. The US Department of Health and Human Services recommends everyone, including those on a gluten-free diet, to avoid overly processed foods and keep refined sugar and saturated fat intakes to a minimum. Luckily, fruits, vegetables, legumes, dairy and meats are all naturally gluten-free, as are many grains.
If you're having trouble staying gluten-free, consider reaching out to a dietitian knowledgeable about celiac disease and the gluten-free diet. With the right education and an optimistic approach, you and your family can live a full and healthy gluten-free life.
---
Gluten-Free Food Safety
Because food is currently the only way to treat celiac disease, it's vital to understand what is and what is not safe for people living with celiac disease. Identifying safe options can be challenging, but with time and practice you'll be able to confidently navigate the grocery store shelves. Check out these resources to learn more:
---
Additional Gluten-Free Diet Resources
There's a lot to learn about living a 100% gluten-free lifestyle. Don't worry! Beyond Celiac is here to help. If you're wondering if a food contains gluten, check out our Is It Gluten-Free section. If a food is not listed, the best thing to do is to find a brand that you'd like to try and reach out to the manufacturer to ask about the ingredients and cooking process.
Eating gluten-free means learning an entirely new lifestyle. You can tackle this change confidently with our resources.
---