Reading Food Labels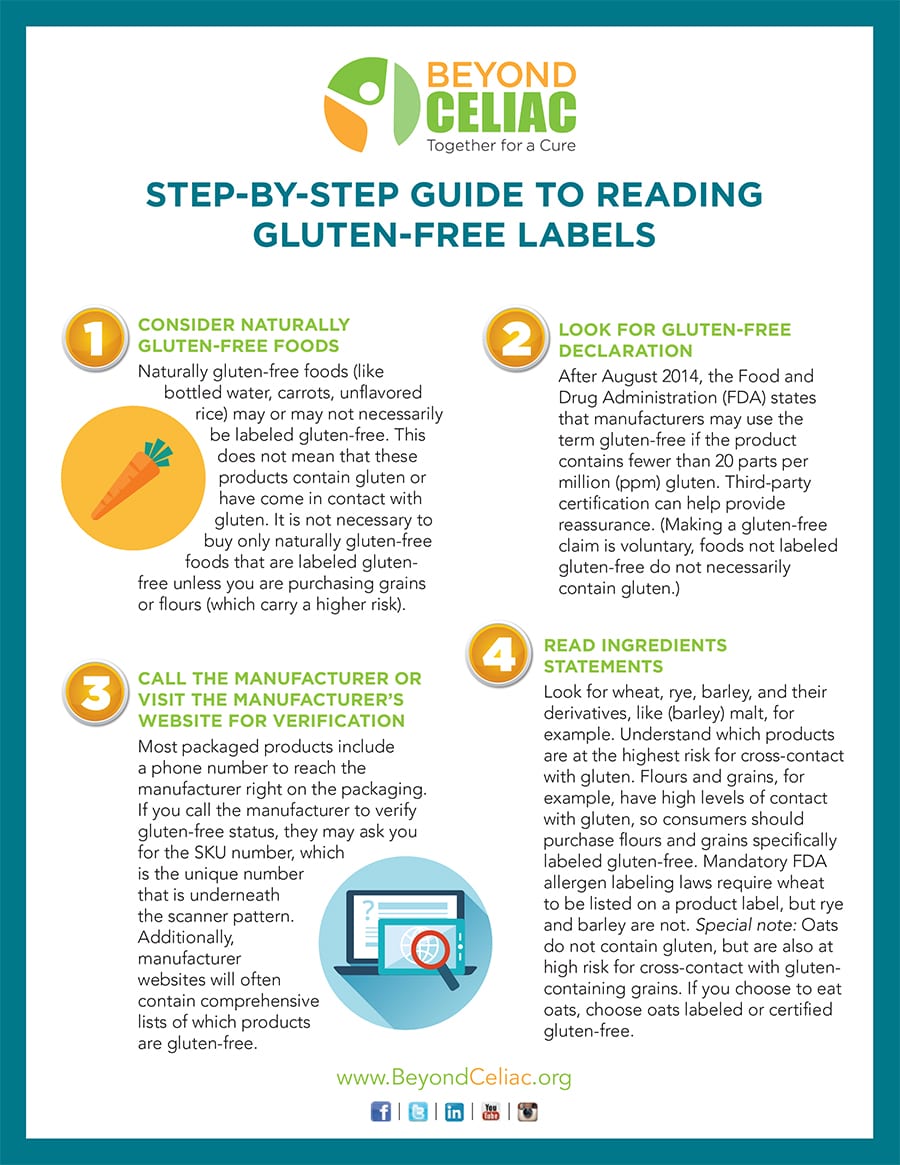 While label reading can seem overwhelming at first, you'll become confident over time. Download the Beyond Celiac Step by Step Guide to Reading Gluten-Free Labels to help you navigate the supermarket shelves.
Thanks to Cabot Creamery, Crunchmaster and Glutino for making this resource possible!
---
Do You Need More Help Navigating the Gluten-Free Diet?
Download this free, comprehensive resource, Getting Started: A Guide to Celiac Disease and the Gluten-Free Diet, from Beyond Celiac.