Celiac Disease Symptoms Checklist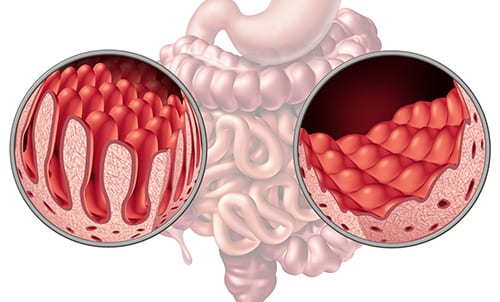 Celiac disease is a serious genetic autoimmune disease triggered by consuming a protein called gluten, which is found in wheat, barley and rye.
Think you or your child may have celiac disease? Complete our Celiac Disease Symptoms Checklist below and share the results with your doctor and ask them about getting tested.
Note: Some individuals with celiac disease do not have any outward symptoms. Individuals with certain risk factors, like having a family member with celiac disease, should be tested even if symptoms are not present.
---
STEP 1: Complete this Celiac Disease Symptoms Checklist

While the symptoms of celiac disease vary, suffering from any of these symptoms — especially over a period of time — may indicate that you should ask your doctor for the celiac disease blood test. Check all that apply to you or your child
Be sure to check your email after submitting this form
Once you submit this form, you will receive an email you can print or forward to share with your doctor.