Pumpkin Pie Spice Oatmeal with Coconut Milk
Pumpkin Pie Spice Oatmeal with Coconut Milk
January 04, 2016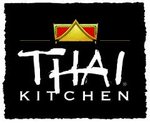 Courtesy of Thai Kitchen


Ingredients:
1 cup Thai Kitchen Coconut Milk or 1 cup Thai Kitchen Lite Coconut Milk
¾ cup water
2 Tbsp. light brown sugar
1 tsp. McCormick Pumpkin Pie Spice
1 cup old fashioned gluten-free oats
Directions:
Mix coconut milk, water, sugar and pumpkin pie spice in medium microwavable bowl. Stir in oats.
Microwave on high for 3 ½ to 4 minutes, or until desired consistency. Stir before serving.
<< Back to Recipes