Send your child back to school with confidence! Beyond Celiac has the resources you need to help keep your kid gluten-free all year long.

There's no need to Google tons of resources this back to school season. Beyond Celiac has resources to help you get through the year ahead, whether you have a young child, adolescent or teen.
For Kids in Grades K-12
Back to School Toolkit:Complete with gluten-free recipes, a 504 Plan Roadmap, nutrition guidance, shopping list and more. Get the toolkit here.
Think Outside the Lunchbox: Gluten-Free Lunch Ideas for Kids:Lunch ideas that are anything but boring. Grab them here.
For College Students

Gluten-Free in College:Your guide to navigating the Disabilities Office, getting gluten-free accommodations on campus, and much more
Microwave eCookbook:Get creative with the microwave! Here's your guide to easy dorm room recipes to make when the cafeteria just isn't cutting it.

Get both of these college resources here

Gluten-Free Giveaway with Blue Diamond
You can get a free soft lunchbox, collapsible water bottle, snack container and samples of Blue Diamond's Single Serve Nut Thins. Act fast! Only the first 500 people to sign up will receive a prize pack. Enter to win here.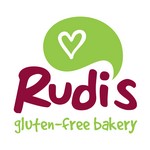 Thanks to Rudi's Gluten-Free Bakery and Blue Diamond for making these Back to School resources
possible!