One Pot Taco Spaghetti is a delicious and comforting gluten-free dish that you can whip up in a snap for your family!
From Cindy Gordon of Vegetarian Mamma
Pasta is certainly a comfort food for me. Finding an easy recipe like Gluten-Free One Pot Taco Spaghetti is perfect for my busy nights.
I have been wanting to try a one pot pasta meal for a long time. I knew that I would have to use my favorite pasta. I used Explore Cuisine's Organic Chickpea Spaghetti for this dish.
This dish starts by frying up some onion in a large soup type pot. Heat up that oil and throw in the oils! Can you smell them yet?
Then you are going to add in the black beans and taco seasoning. Be sure to check the label to make sure the taco seasoning is gluten-free.
Gluten has a sneaky way of finding its self into taco seasoning. So if you need to be gluten-free, please check the label.
Next up, we are adding in the remaining ingredients and three cups of water. You can leave your pasta full length or break in half.
It is up to you! Then we cover and wait! Not much longer!
Once your pasta is done, give the pasta a toss. Hopefully, you remembered to stir in that last two minutes so it didn't stick. BUT if it did stick…no worries. It happens to the best of us! Promise!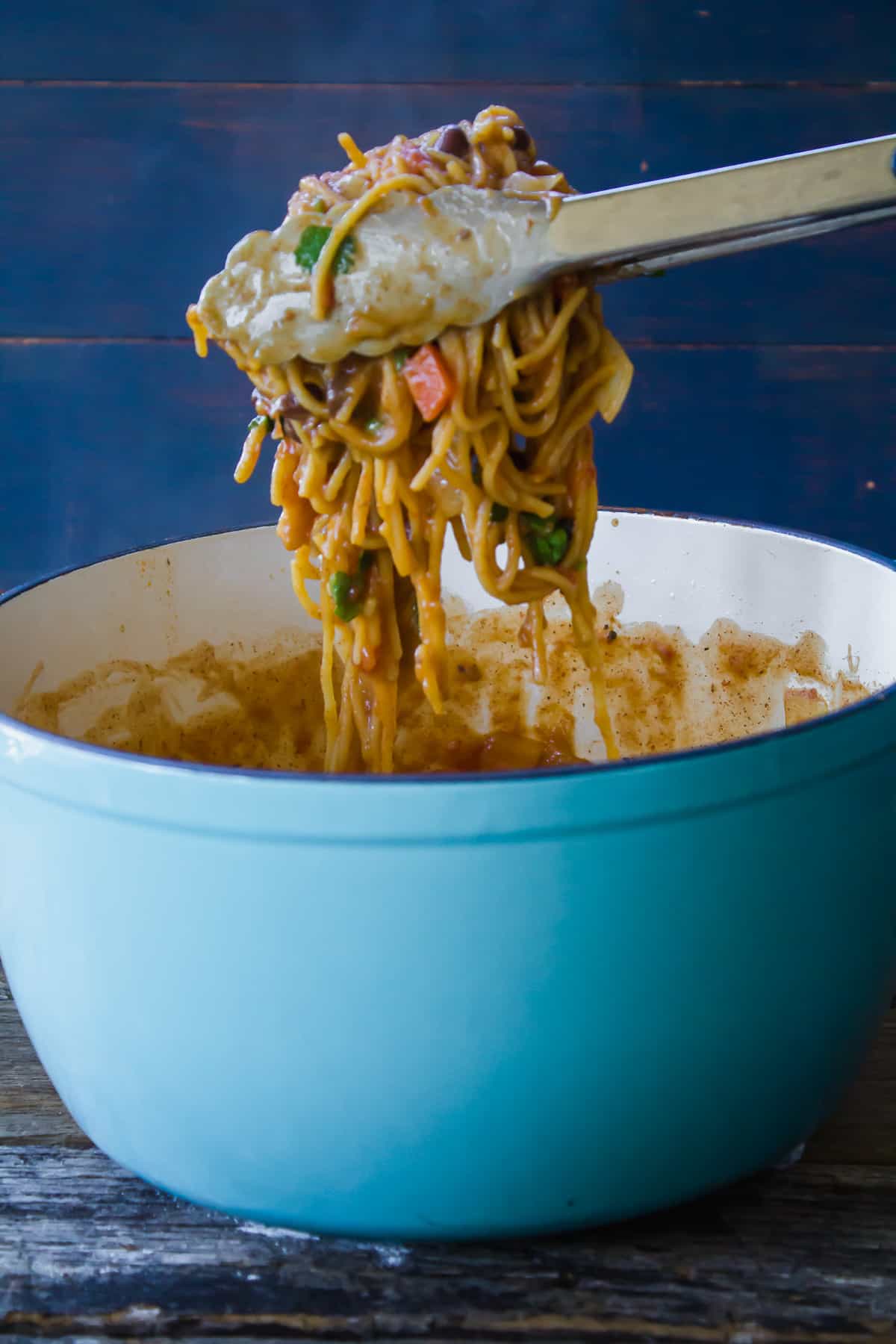 Ingredients:
1 T oil
1 c onion diced
1 can black beans drained and rinsed
1.4 oz package of taco seasoning make sure its gf
10 oz diced tomatoes with jalapeno and cilantro or similar
8 oz of Explore Cuisine Chickpea Spaghetti
½ tomato diced
½ c black olives quartered
Cilantro for garnish

CLICK HERE TO GET THE FULL GLUTEN-FREE RECIPE ON VEGETARIAN MAMMA