Hot Spots in the Restaurant
Dining out is one of the biggest challenges of living with celiac disease. When you're not in control of the food, it's easy to feel anxious about the possibility of becoming sick.
While it's impossible to never be accidentally exposed to gluten, you can arm yourself with information to keep you safe. The best place to start? Knowing where the risks are.
Check out the Hot Spots in the Restaurant infographic below to see where gluten is most likely to be lurking in restaurants. Download the PDF to learn more about why each area is considered a hot spot.
Want to feel even safer when dining out? Download our Dining Tips sheet and talk to your local restaurants about getting trained in safe gluten-free food preparation through the GREAT Kitchens program.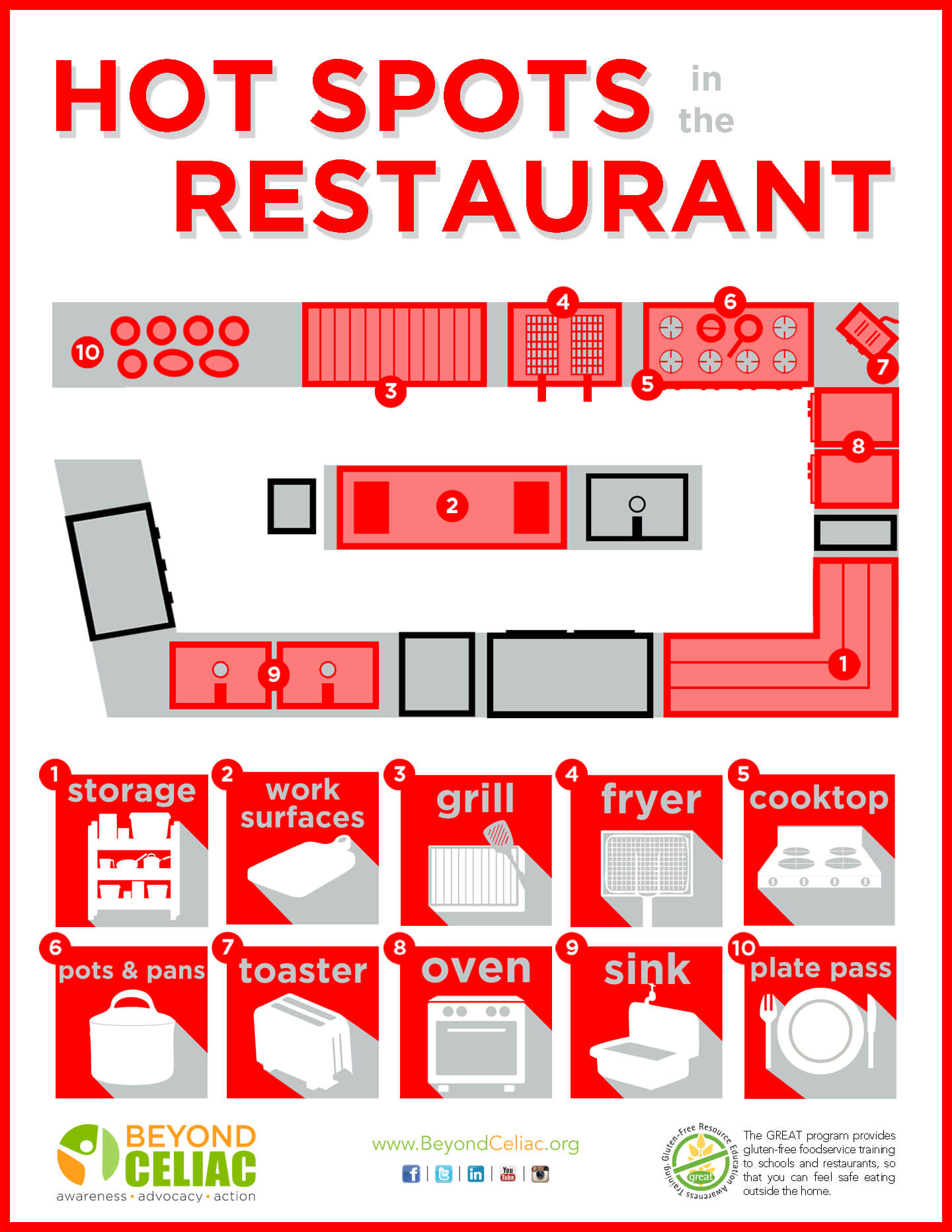 Download the full infographic and explanations of the Hot Spots