Collaboration also includes launch of celiac disease pages on Quest Diagnostics website.
The National Foundation for Celiac Awareness (NFCA) has teamed up with Quest Diagnostics to create new and engaging resources addressing celiac disease and gluten-related disorders.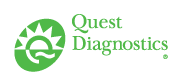 On NFCA's website (beyondceliac.org), there is a new Spanish-language version of the popular Celiac Disease Symptoms Checklist. NFCA and Quest Diagnostics hope that this new resource will raise awareness of celiac disease and increase diagnoses among Spanish-speaking populations.
View the Spanish-language Celiac Disease Symptoms Checklist.
On Quest Diagnostics website (QuestDiagnostics.com), there are new Patient pages that cover celiac disease and gluten-related disorders. The pages include information on how to get tested for celiac disease and how to start a gluten-free diet upon diagnosis. Quest Diagnostics Physician Marketing worked in collaboration with NFCA to develop the content for these pages. NFCA has added a link on beyondceliac.org to Quest Diagnostics new webpages, as will other major celiac disease organizations, including the Celiac Disease Foundation, Celiac Sprue Association, and glutenfreedrugs.com.