Featuring 12 recipes from NFCA community members and Thai Kitchen.

We were looking for easy, gluten-free, lunchbox-friendly recipes to share with our community. So, we went to the experts – you!
Download your free copy of the NFCA and Thai Kitchen Gluten-Free Lunchbox Recipes eCookbook for great-tasting recipes you'll love to make and your kids will love to eat!
Thank you to everyone who participated in our recipe contest and congratulations to the community members who had their recipes selected for inclusion in the eCookbook!
Lisa Waterhouse
Judy Egan
Shelly Orloff
Dawn Blum
Dawn Gee
Laura Price
Kim Turet
Laura Rychcik
Sheri Cole
Karin Stadler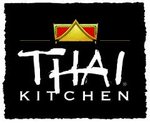 Thanks to Thai Kitchen for making this eCookbook possible!