New collaborations for celiac disease drugs
October 24, 2022
Pharmaceutical companies enter new partnerships that could spur more rapid progress for treatments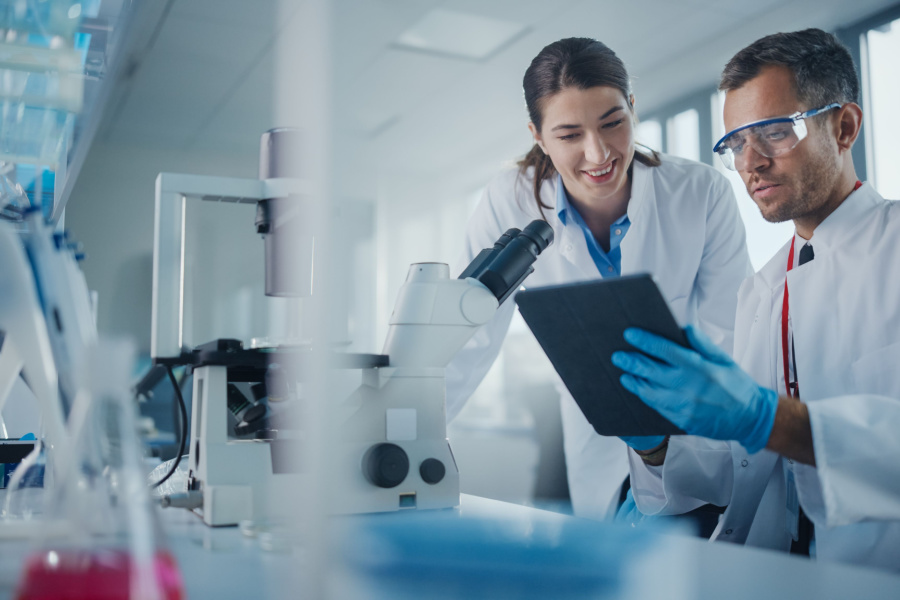 By Kate Avery, director of research and patient engagement
Two drugs currently under study for the treatment of celiac disease are part of new collaborations between pharmaceutical companies which could result in acceleration of the drugs' progress.
Anokion, which is developing KAN-101, announced that Pfizer has make a $35 million equity investment in the company. A portion of the funds will be used for the Kan-101 Phase 2 clinical trial, according to a press release from the Anokion.
Takeda, Zedira and Dr. Falk, meanwhile, announced a collaboration and licensing agreement to develop ZED 1227/TAK-227. The collaboration gives Takeda the exclusive right to develop and commercialize the drug outside in the United States and other countries outside of Europe, Canada, Australia and China.
Kan-101
The investment in Anokion, a clinical stage bio-tech company focused on improving the treatment and outcomes of autoimmune disease, is being made through Pfizer's Breakthrough Growth Initiative. Two Pfizer executives will join Anokion, one as a member of the company's scientific advisory board and the other as an observer on the board of directors. Pfizer will provide resources and expertise, according to Deborah Geraghty, PhD, chief executive officer of Anokion.
"People living with autoimmune disease like celiac disease need additional treatment options, and we are excited to work with Pfizer to potentially develop these utilizing our immune tolerance platform," Geraghty said.
KAN-101 is focused on restoring normal immune tolerance of gluten by targeting specific receptors on the liver, setting off a cascade of events that re-teach the immune system not to respond to gluten. Unlike broad immunosuppressants, KAN-101 targets only the part of the immune system that drives celiac disease.
The drug showed promising results in an early phase of clinical trials, according to results presented today at Digestive Disease Week (DDW). Anokion is planning to start a Phase 2 trial before the end of the year.
ZED 1227/TAK-227
The agreement between Takeda and the other two companies developing ZED 1227/TAK-227 adds a third celiac disease drug to the Takeda drug pipeline, according to a press release from the Takeda.
"The continued development of TAK-227 in partnership with Zedira and Dr. Falk has the potential to offer meaningful benefit to patients with celiac disease who suffer from symptoms and ongoing intestinal injury despite maintaining a gluten-free diet," said Chinwe Ukomadu, MD, head of the gastroenterology therapeutic unit at Takeda.
Under terms of the agreement, Takeda and Dr. Falk Pharma will conduct global clinical studies of the drug for celiac disease, with Takeda licensing and developing it in the United States and several other locations. Dr. Falk Pharm will receive an upfront payment, other compensation dependent on development, regulatory and commercial milestones, and royalties on net sales. The drug was discovered by Zedira, with Dr. Falk licensing the European rights in 2011 and assuming responsibility for preclinical and clinical development.
ZED 1227/TAK-227 is designed to block transglutaminase 2 (tTG), an enzyme that reacts with fragments of gluten. This reaction makes the fragments more recognizable to the cells that cause destruction of the nutrient-absorbing villi in those who have celiac disease. It is intended to prevent the immune response that drives celiac disease by blocking tTG.
The drug demonstrated a protective effect on the lining of the intestine and against symptoms during a six-week gluten challenge in a Phase 2 proof of concept study published recently in the New England Journal of Medicine.
You can read more about Kan-101 here and ZED 1227/TAK-227 here. More information about celiac disease drugs in the pipeline and how they work is here.
As part of our commitment to accelerating research, Beyond Celiac currently receives support from Takeda and Anokion for ongoing projects and clinical trial recruitment.