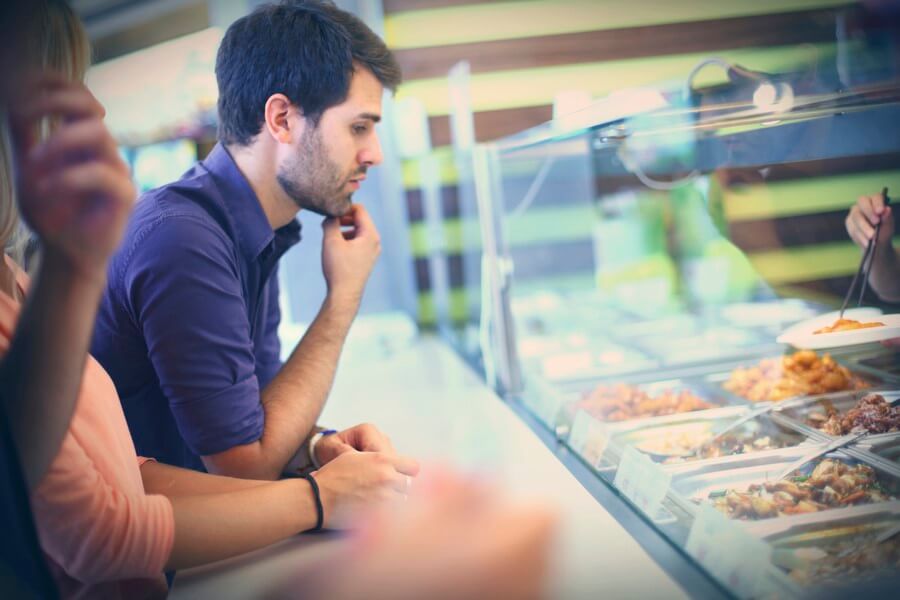 By Amy Ratner, Beyond Celiac Medical and Science News Analyst
Celiac disease patients are frequently exposed to gluten even when they are trying to follow a strict gluten-free diet and often don't realize it until symptoms occur, a new study reports.
Typically, these acute reactions occur soon after gluten has been consumed, last a short time and happen either after dining in a restaurant or someone else's home, the study published in Alimentary Pharmacology and Therapeuticsfound.
Researchers from the University of Manitoba and St. Boniface Hospital in Winnipeg, Canada, and the Harvard Medical School Celiac Research Program followed 105 newly diagnosed celiac disease patients for six months, asking them to report how well they were following the diet, how often they were exposed to gluten and what symptoms they experienced. Participants also had blood tests for antibodies to gluten.
Gluten in the real world
Overall, 91 percent reported being exposed to gluten less than once a month and their score on the Celiac Disease Diet Assessment Tool was consistent with adequately following the diet.
Still, 66 percent reported a suspected reaction to gluten, with 63 percent of them saying they were not aware they had consumed gluten until the reaction occurred. Although not all participants reported having a reaction, research has shown that gluten exposure does not always cause symptoms even in cases where damage to the intestine is found through a biopsy.
In this study, even those who reported symptoms said they did not always have a reaction when exposure to gluten was suspected. These conflicting scenarios can make it difficult for patients to figure out whether they are being exposed to gluten and how to interpret symptoms.
Twenty-nine percent of study participants who had symptoms reported that the reaction resulted from problems ordering in a restaurant. The suspected gluten consumed ranged from a smaller amount from cross-contact to a major ingredient in a food.
"We don't have a good sense of real world gluten exposure," said Jocelyn Silvester, MD, one of the study authors. "The study gives us a hint that perhaps gluten exposure is common even in a world where we have greater awareness than ever before and better product labeling in the United States and Canada than we've ever had."
The most striking finding of the study, she said, "was just how frequently patients feel they are being exposed to gluten."
Symptoms from gluten exposure reported by study participants included abdominal pain, diarrhea, fatigue, headache and irritability. Reported symptoms occurred from one to 12 hours after exposure, and study participants became more uncertain about the source of the gluten the longer it took for the symptoms to occur.
Connecting symptoms to diet
Dr. Silvester, a gastroenterologist affiliated with both the University of Manitoba and the Harvard celiac center, said the study was prompted by researchers' observations that although celiac disease patients seen in clinic often talk about reactions to gluten, few studies have been done on the topic. "Lots of research studies have documented what symptoms patients with celiac disease have," she said. "But those studies have not specifically asked about the relationship between symptoms and gluten."
Participants in the gluten exposure study, all of whom were diagnosed with an intestinal biopsy, completed in-person interviews at the start of the study and six months later. The severity of their symptoms was assessed with the Celiac Symptom Index. Additionally, each participant self-reported symptoms using the diet assessment tool and filled out the Gluten-Free Eating Assessment Tool to detail gluten consumption over four weeks.
But researchers had to develop a system for characterizing suspected gluten reactions specifically for the study. Dr. Silvester said this was necessary because there is no standardized or routine approach for collecting this information in either research or clinical practice.
"While a gluten-free diet has been the only recommended treatment for celiac disease for more than half a century, surprisingly, neither the frequency nor the effects of gluten ingestion by patients with celiac disease trying to follow a gluten-free diet have been carefully evaluated," the study authors wrote. Although some of the original study participants were excluded because they reported intentionally consuming gluten too frequently, researchers purposely included those who said they only rarely accidentally or intentionally consumed gluten. They wanted to acknowledge that there is, in fact, some gluten exposure in the context of a strict gluten-free diet.
"We wanted to get an understanding of the whole community of people with celiac disease," Dr. Silvester said. "Overall, most in the study tried to stay on the diet but occasionally ran into accidental exposure, with a small portion who intentionally ate gluten every once in a while."
One of the difficulties of studying gluten exposure is that patients often don't know for sure if they have consumed gluten. "We have celiac disease patients attributing symptoms to gluten, and one of the challenges is that there is no real tool available to tell them if they really had gluten," Silvester said. Urine and stool tests that measure gluten are in clinical trials stages in the United States and are used through laboratory analysis in Europe. Celimmune, a clinical development stage immunotherapy company, is using the tests in trials for a drug to treat celiac disease that does not respond to the gluten-free diet.
Blood test results
Meanwhile, blood tests that measure antibodies to gluten are often used to determine if a patient is following the gluten-free diet. Antibody levels are expected to decrease after someone who has celiac disease begins the diet. Results of blood tests taken from study participants showed that 95 percent had positive antibodies at diagnosis, with 43 percent continuing to have positive results at six months. But the rate of reported symptoms at six months was similar whether patients had positive blood tests or not.
Dr. Silvester said this was not surprising because research has shown that antibody levels do not increase immediately after gluten exposure. "It's definitely true that there are people who have knowingly consumed gluten, and they don't have antibodies," she said. "In studies where participants are given gluten, antibodies don't show up right away."
Additionally, blood antibody tests were developed for the diagnosis of celiac disease and there is scientific debate about how well they work as a monitoring tool for ongoing celiac disease management.
Long term study
"The significance of this data is that it shows that gluten exposure appears to be common among patients who are trying to follow a gluten-free diet," said Dr. Silvester. "It is also a reminder that symptoms are not a reliable signal of gluten exposure, and we need more robust biomarkers for any clinical trials that are studying much needed alternative and adjunct therapies to a gluten-free diet."
When the Food and Drug Administration (FDA) recently weighed in on what is needed for approval of any drug to treat celiac disease, the agency noted that a reliable method of monitoring gluten exposure will be key.
The gluten exposure study is part of a larger research project that aims to enroll at diagnosis a total of 200 biopsy-confirmed participants and follow them for two years. In addition to the six-month visit, participants will meet with researchers at 12 and 24 months, with blood work done at each visit, a bone mineral density test at the beginning and the end of the study and a follow-up biopsy at the end.
The long-term commitment will enable researchers to investigate whether gluten exposure and consequent symptoms will change over time as the study participants become more familiar with the gluten-free diet. "We are excited to do follow-ups for a longer period of time because we will see what happens in the long run," Dr. Silvester said.
The study participants have shown dedication to the project, including taking time to add comments to the surveys they've been asked to fill out to help researchers interpret the data being gathered, according to Dr. Silvester. She said some colleagues who work with other conditions are "a little bit jealous" because the celiac disease patients are highly motivated. Beyond Celiac is helping patients who want to channel this motivation into action by sharing research news and opportunities using its Research Opt-In. Patients can sign up here.
Researchers are looking at the bigger picture of celiac disease and taking an interest in what happens after the gluten-free diet. "We are learning more about how good the gluten-free diet can be and some of the limitations of the gluten-free diet. Part of what this study asks is whether the gluten-free diet is enough or do we need adjunct therapies," Dr. Silvester said.
While a number of studies are looking at various drug treatments, others like this are exploring different facets of the mechanism and consequences of celiac disease and don't require participants to take any medications.
For now, the gluten exposure study concludes that those who treat celiac disease patients should include questions about reactions to gluten as part of their assessment of gluten-free diet adherence.
"We are advocating for physicians to do more than make a diagnosis, put patients on the gluten-free diet and send them on their way to manage for the rest of their lives," Dr. Silvester said. "We have to make the medical profession recognize that celiac disease is an important condition, and the gluten-free diet is not necessarily a perfect treatment."
This is the first of a multi-part series on gluten exposure and celiac disease. On our Facebook page, you can help with celiac disease patient's perspective by sharing comments and questions about your experiences with gluten exposure, daily on-going symptoms and symptoms that occur when you eat outside your home. We'll post questions about gluten exposure over the coming days. See what we've been talking about so far: