Environmental factors that might be related to celiac disease
May 19, 2020
Early study questions whether pesticides, nonstick cookware and fire retardants should be further explored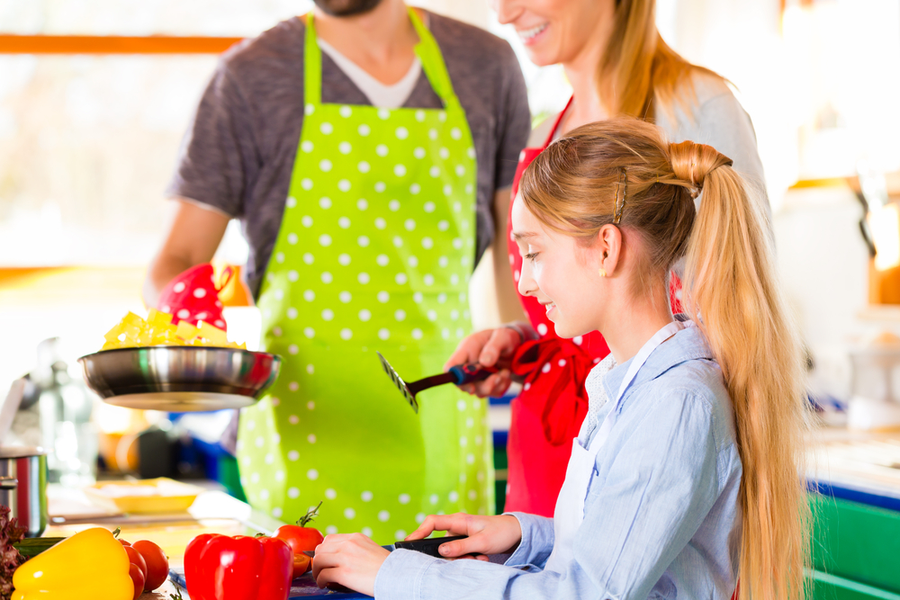 By Amy Ratner, Medical and Science News Analyst
Scientists have long suspected that both genes and environmental factors contribute to the development of celiac disease.
A new study by researchers at New York University School of Medicine suggests that toxic chemicals in pesticides, nonstick cookware and flame retardants should be investigated as potential environmental contributors.
The small, pilot study looked at the levels of these chemicals found in blood samples of 88 children and young adults recruited through NYU Langone's Hassenfeld Children's Hospital, 30 of whom were subsequently diagnosed with disease. The study found that those who had high blood levels of pesticide and high levels of pesticide-related chemicals called dichlorodiphenyldichloroethylenes (DDEs) were twice as likely to receive a diagnosis of celiac disease as those without high levels.
Results by gender
When the NYU researchers broke down results of the study by gender, they found that girls and young women had even greater odds of developing celiac disease when their blood samples contained higher than normal levels of chemicals from pesticides and nonstick cookware, while boys and young men were more likely to develop celiac disease when they had elevated levels of fire retardant chemicals.
However, the researchers noted that the results need to be "considered with caution" because of the small sample size, especially when results from females and males were calculated separately. The study, published in the journal Environmental Research, was intended to be exploratory, making the small sample size acceptable, the authors wrote.
"The purpose of this study was to serve as a starting point to identify the possibility of an association between persistent organic pollutants (POPs) and celiac disease," the study says, noting that future studies would need improvements in several areas.
"Our study established the first measurable tie-in between environmental exposure to toxic chemicals and celiac disease," said senior study author Jeremiah Levine, MD.
POPs are a group of toxic chemicals that don't break down easily and remain intact in the environment for exceptionally long periods of time even when their use is restricted, as was the case with some chemicals in the study. They become widely distributed throughout the environment as a result of natural processes involving soil, water and air. POPs bioaccumulate, which means they build up in the body overtime.
"This is a small study that shows an interesting association, with much more work to be done to confirm it," said Salvatore Alesci, MD, Beyond Celiac Chief Scientist and Strategy Officer. "The authors themselves are being fair in highlighting the importance of not drawing to conclusions too fast."
Environmental factors
About 40 percent of the general population has the genes related to the development of celiac disease, but only about 1 percent of the population ever develops the condition. This has led researchers to search for environmental factors that might explain why some people with the genes get celiac disease while the majority do not and why the prevalence of celiac disease has been increasing in recent decades. For example, several viruses have been identified as potential environmental factors. Higher amounts of gluten consumed by at-risk children before they are five years old is another possible factor.
Alessio Fasano, MD, director of the Center for Celiac Research and Treatment at Mass General Hospital for Children who was not involved in the study, said it is well known that environmental factors, especially pollutants, may impact the immune system and that those who have a specific genetic background maybe be more prone to inflammation and more autoimmune disease. "No one disputes that being exposed to contaminants that are chemicals that effect your immune system may impact in a negative way on your health," he explained.
But he said the NYU study, in addition to the limitation of a small sample size, left many questions unanswered. For example, it is unclear why so many study participants were subsequently diagnosed with celiac disease when the prevalence rate of the disease in those who are at risk because of symptoms is not near the high rate found in the study. Additionally, the study does not detail what the participants' chance of exposure was given their lifestyle, the range of time they were exposed or what rationale researchers used to determine which chemicals to test for. "I don't know how to interpret the data," Fasano said of the study.
Advice for parents
His advice to parents who might be wondering what to do in light of the study is to use common sense. "Common sense is advisable not just because of celiac disease. Any child will get sick if they are exposed to chemicals beyond normal levels," Fasano said. "Try to have a lifestyle that minimizes the risk that your child and your family in general are exposed to chemicals that can be offensive to you."
He took a philosophical approach to giving advice to parents, especially in light of the restrictions families have been living with as a result of the coronavirus pandemic. "One of my lessons is that, after all, cooking is not such a complicated matter," he explained, adding that preparing meals does not take all the time most people thought it would before being forced to cook at home more often due to restaurant closings and stay-at-home orders. "In half an hour I can put something together. I realize, yes, I can do this," he said.
You can read more about the study here.