US study reveals pregnancy risks for women with celiac disease
May 19, 2023
Likelihood of a full-term, uncomplicated pregnancy reduced in pregnant women with celiac disease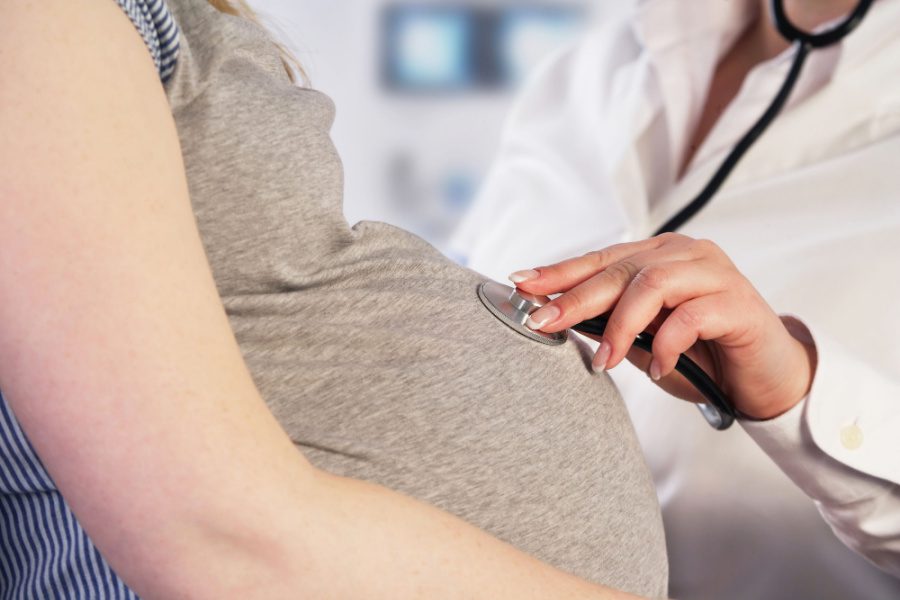 By Amy Ratner, director of scientific affairs
Women with celiac disease are at increased risk for pregnancy and delivery complications compared to women without celiac disease, according to study that looked at the hospital records about 12 million pregnant women.
Overall, women with diagnosed celiac disease were less likely than women who do not have the condition to have a full-term, uncomplicated delivery, the study presented recently at Digestive Disease Week found.
Additionally, babies born to pregnant women with celiac disease were also more likely to be small for gestational age and show distress during delivery, according to the study.
However, women with diagnosed celiac disease were no more likely to have stillborn babies than women without celiac disease. And none of the women with celiac disease died.
Large US study
The study by researchers from the Cleveland Clinic and colleagues was based on a review of hospital-stay records in the National Inpatient Sample, the largest database in the United States of privately and publicly insured patients who received in-patient hospital care. It contains data from approximately 8 million hospital stays each year.
Previous studies that linked celiac disease to poor maternal, obstetric and neonatal results were done with European populations or in small numbers, leading researchers to design a study with a large, US population.
They reviewed the records of all pregnant women who delivered babies from 2015 to 2019. By using the international classification of disease codes for celiac disease entered into hospital records, they identified about 11,000 women with celiac disease who had babies.
Undiagnosed celiac disease in pregnant women was not addressed in the US study. A previous study done in Denmark found that women with undiagnosed celiac disease have a greater chance of having stillbirths, miscarriages and other pregnancy complications compared to both women who have been diagnosed and the general population.
Characteristics of pregnant women with celiac disease
In the US study, pregnant women with celiac disease were more likely to be white and older than pregnant women who did not have celiac disease. Nearly 90 percent of the women were white, while about 2 percent were Black and about 6 percent Hispanic.
Women with celiac disease also tended to stay in the hospital longer when giving birth.
"We found that pregnant women with celiac disease were at increased risk of pre-eclampsia, placental diseases, obstetric complications and small for gestational age babies," the study authors wrote.
High blood pressure and gastroesophageal reflux disease (GERD) during pregnancy also posed increased risk to women with celiac disease compared to women without the condition.
Adherence to gluten-free diet not examined
Whether or how well pregnant women were following the gluten-free diet was not taken into consideration, a significant study limitation. "This is important since prior research shows an association between poor adherence to the gluten-free diet and worse pregnancy outcomes," the authors noted. The database did not include information on diet adherence.
Additionally, the study did not include data on celiac disease blood test or biopsy results. There was also a possibility that some pregnant women in the database did not have the code for celiac disease in their hospital stay record resulting in them not being counted in the study.
Researchers advised women with celiac disease who are or want to be pregnant to discuss potential pregnancy risks with their obstetrician and gastroenterologist. Physicians who see maternal complications in their patients with celiac disease should refer them to high-risk maternal-fetal medicine, the authors suggested.
DDW is the largest international gathering of physicians, researchers and academics in the fields of gastroenterology, hepatology, endoscopy and gastrointestinal surgery. Studies presented at DDW are sometimes preliminary and give an early look at investigations that are likely to include more details as they progress toward publication in a peer reviewed journal. Studies selected to be presented at DDW go through a review process.