LILY Study launches to test monoclonal antibody treatment for celiac disease 
September 20, 2023
This new phase 1 trial does not include a gluten challenge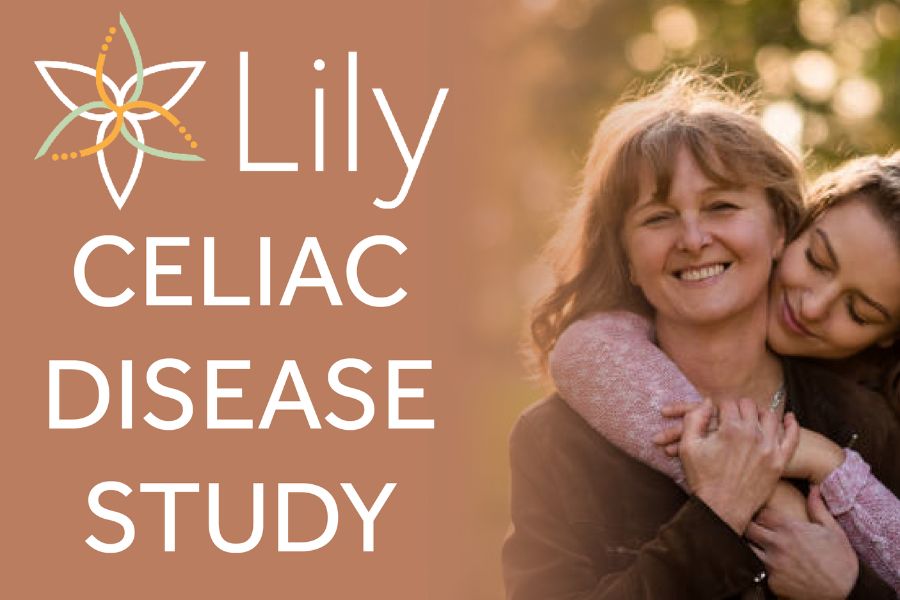 Kate Avery, Director of Research & Patient Engagement
A clinical trial testing a new celiac disease treatment has launched in the United States. Chugai Pharmaceuticals is testing their potential celiac disease treatment DONQ52 in a Phase 1 clinical trial. Phase 1 trials test the safety of a drug and how well study participants tolerate different dosages. Phase 1 clinical trials are the first step in the human clinical trial process that all drug candidates must go through before they are approved by the FDA and available to patients.
When people with celiac disease ingest gluten, the immune system reacts as if the gluten is a foreign invader. DONQ52 is a monoclonal antibody that is designed to inhibit this reaction of the immune system to gluten, stopping the process that causes the damage of celiac disease. A preclinical study presented at Digestive Disease Week in May 2023, showed that DONQ52 may be effective in blocking gluten-specific immune reactions. Blocking the immune system's response is one of several current approaches in the drug development pipeline to finding a treatment beyond the gluten-free diet. You can learn more about the immune system's gut reaction in celiac disease in this video.
This trial, called the LILY Study, is split into two parts. Qualified participants will only complete one part of the study. In Part A, participants are given 1 dose of DONQ52 or a placebo (via injection) during a 3-night stay at a clinical site and are monitored for any potential side effects or issues. They also complete daily symptom questionnaires at home for 8 weeks, using a mobile app. For participants in Part B, all visits are outpatient, and participants are given 7 doses of DONQ52 or a placebo (via injection) at a clinical site over 10 weeks and complete daily symptom questionnaires at home on the mobile app for 16 weeks. There is an option for follow-up visits in both parts of the study to take place at the participant's home by a mobile nurse, rather than having to travel to a clinical site. Neither part of the trial involves a gluten challenge or any intentional gluten consumption.
To qualify, participants must be 18-70 years old and following the gluten-free diet for at least 12 months. Other qualifications also apply. Participants will be required to maintain a gluten free diet throughout the study and provide medical records to confirm their celiac disease diagnosis.
Compensation will be provided to those who participate and reimbursement for travel costs is also available. If you are interested in participating, but do not live close to a study site, the study encourages you to still complete the screening survey to see if you qualify. More information about travel reimbursement and at-home options will be provided to potential participants who qualify.
To find out more about the study and see if you qualify, visit this link. Beyond Celiac is helping to recruit for this study as part of our commitment to accelerating research.