Meet The Dietitians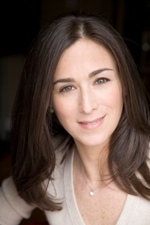 Rachel Begun, MS, RDN is a nationally recognized food and nutrition expert, consultant, and communications professional. She believes enjoying food is essential to lifelong healthy eating habits and that nutritious should always be delicious.
With 14 years of food and nutrition marketing, communications and media experience, she brings an educated, balanced and strategic approach to educating the public and advising industry about food, nutrition and culinary issues. Prior to starting her consulting business, Rachel served as a nutrition expert and public relations professional in many arenas of the food industry, including for a PR agency, natural food brand, food and wine retailer, and foodservice operator.
Rachel now provides consulting and communications services to help the food industry–manufacturers, agriculture commodity boards, foodservice/hospitality providers, and retailers–explore and leverage healthy eating trends. She also educates the public and other health and culinary professionals through public speaking, writing and media work.
As a dietitian nutritionist living with celiac disease herself, Rachel has a special interest in helping people with food allergies and intolerances to safely and healthfully navigate their food environments. This includes working with the food industry to help them meet the needs of consumers following special diets.
Rachel is a former national media spokesperson for the Academy of Nutrition and Dietetics. As a savvy spokesperson, she is regularly called upon to provide food and nutrition expertise to the media. She has conducted hundreds of interviews with top media outlets, including ABC News, USA Today, The Huffington Post, U.S. News & World Report, O The Oprah Magazine, Eating Well, Fitness, Shape, Better Homes and Gardens, MSNBC, CNN, and more.
She is a Scientific/Medical Advisory Council Member for Beyond Celiac, an advisory board member for Delicious Living magazine and The Creative Kitchen, and a visiting instructor at the Institute of Culinary Education in New York City.
Rachel graduated Phi Beta Kappa from Emory University in Atlanta, GA with a B.A. in Biology and a concentration in pre-medical studies. She earned her M.S. degree in Nutrition Education from Teachers College, Columbia University and completed her internship for registered dietitian certification there as well.
Rachel is an avid tennis and baseball fan and loves hiking, yoga, going to the farmers' market and spending Sunday afternoons cooking. She lives in Boulder, Colorado with her husband.
Melinda Dennis, MS, RD, LDN , diagnosed with celiac disease 20 years ago, is a registered dietitian who specializes in celiac disease at Beth Israel Deaconess Medical Center in Boston. She is Nutrition Coordinator and research investigator of the hospital's Celiac Center and is the author of several journal articles on the nutritional management of celiac disease.
Melinda serves on the Academy of Nutrition and Dietetics's Evidence Analysis Library task force for celiac disease and on the American Gastroenterology Association's Press Advisory. Melinda is the founder and former chairperson and current Nutrition Advisor to the Healthy Villi Greater Boston Celiac/DH Support Group. She offers dietitian coaching, nationwide lecturing and consulting, gluten-free classes, shopping tours, home visits and adventure health retreats for those following the gluten-free diet through her nutrition consulting service, Delete the Wheat (www.DeletetheWheat.com). Melinda is co-author of the book Real Life with Celiac Disease: Troubleshooting and Thriving Gluten Free, which was published by the AGA Press in May 2010, and is now available for purchase at www.reallifewithceliacdisease.com.
Nancy Dickens, BS, RD, LDN , currently works for Sodexo Healthcare at Neshaminy Manor, a Long Term Care Facility in Bucks County and is a member of the American Dietetic Association (ADA). Nancy lives in Lansdale, PA with her husband and 3 teenagers. Her twin daughters both have celiac disease, and one has Type 1 diabetes. Nancy manages a gluten free diet for both of them and keeps a gluten-free house, bakes and cooks with alternative ingredients, and both daughters are now feeling healthy and doing great!
In light of the diseases that her children live with, Nancy spends time volunteering for organizations promoting awareness and research for these two diseases. She has been a volunteer for Beyond Celiac since 2005. In addition, Nancy has consulted on major projects including a national public awareness campaign and NIDDK material. She also works closely with the Juvenile Diabetes Research Foundation (JDRF), and has spent several years as the Mentor Coordinator of the "Bag of Hope" program that pairs newly diagnosed families with experienced families. Nancy has served on event committees, and even attended a U.S. Senate hearing and met with Congressmen concerning diabetes research funding. The Dickens family hosts a JDRF walk team every year to raise money for diabetes research.
It is not only a professional goal, but also a personal goal of Nancy's to help make living with nutrition related diseases less difficult.
EA Stewart, BS, MBA, RD , is a registered dietitian with a private nutrition consulting practice in Del Mar, CA. She specializes in wellness nutrition, family nutrition, celiac disease/gluten sensitivity, other food sensitivities, and nutrition therapy for autoimmune conditions, fibromyalgia and chronic fatigue syndrome.
After being diagnosed with Sjogren's syndrome, an autoimmune disease, and fibromyalgia following the birth of her two children, EA started researching the link between celiac disease/gluten sensitivity and numerous autoimmune conditions. Her blood tests came back negative for celiac disease, but genetic tests revealed she carries one of the genes for the potential development of celiac disease. EA has been gluten-free since 2007, and correspondingly, symptom-free from Sjogren's syndrome and Fibromyalgia since then as well. Since going gluten-free, she has rediscovered a love of cooking and baking which she shares on her blog, The Spicy RD, and she is passionate about helping others with celiac disease and gluten sensitivity regain their health through a gluten-free lifestyle.
EA is a member of the Academy of Nutrition and Dietetics, as well as the following nutrition practice groups: Dietitians in Business and Communications, Dietitians in Functional and Integrative Nutrition, and Sports, Cardiovascular, and Wellness Nutrition (SCAN). In her free time, she enjoys cooking with her children, hiking and skiing, and serving as a Girl Scout leader and as a PTA board member at her children's school.