September 2013
September 2013
Note from Alice
COLUMNS
Cooking with Oonagh
Cook's Corner
HEALTH/WELLNESS
FDA Rules on Gluten-Free Labeling
International Celiac Disease Symposium
Survey Participants Needed
Celiac Disease Testing
Are Spices Safe?
FOOD/LIFESTYLE
Back to School
New Infographic!
Gluten-Free, Dairy-Free Lunches
Gluten-Free Resource Directory
New Allergy Search Feature
NEWS & UPDATES
Dining Out
Coming Attractions
Celiac in the News
Hot Products
Contact:
Alicia Carango
Communications Assistant
[email protected]
CONNECT WITH NFCA:
Note from Alice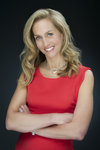 NFCA Founder & President
Opinions Aside, Why We Should Celebrate the FDA Gluten-Free Labeling Rule
Finally! The Food and Drug Administration (FDA) has set the standard definition for "gluten-free." This long-awaited ruling is cause for excitement within the gluten-free community.
I know that our community has a lot of mixed emotions about the ruling. Some people are happy, others are skeptical and still others fall somewhere in the middle. As you can tell from the title of my note, I fall in a fourth camp: Let's celebrate!
I recently wrote an article for the the National Foundation for Celiac Awareness (NFCA) staff blog, Celiac Central: Bits and Bites explaining my take on the gluten-free labeling rule and why, despite the community's mixed emotions, this ruling is a positive milestone and a major step forward for all of us.
I encourage you to read the full article on NFCA's staff blog and keep the conversation going. All of our differing opinions are important in advocating for our own health. As you'll see in the article, I firmly believe our opinions and voices as a community are what pushed this ruling to completion in the first place. Let's continue to make some noise, raise awareness of celiac disease and non-celiac gluten sensitivity ('gluten sensitivity') and contribute to positive change for all those on a lifelong gluten-free diet.
So, in closing, I want to just say congratulations to us all! We've pushed for change and succeeded. Together, we've accomplished something huge and that is something to be proud of.
To your GREAT health,
Alice
Read Alice's Article on NFCA's Staff Blog.

Back to top

---
Advertisement
---
Cooking with Oonagh
Easy, Fresh Veggie Recipes
I'm always figuring out ways to add vegetables into my recipes so they can pack a nutritional punch. Here are two of my favorite veggie-heavy recipes that I think you'll love.
GAZPACHO

New Hampshire has had an overabundance of fresh, ripe tomatoes, cucumbers and bell peppers, so what better thing to do than make Gazpacho? If you've never heard of it before, Gazpacho is a tomato-based, Spanish vegetable soup that is traditionally served cold.
BROCCOLI SALAD

I was reading the label of a pre-packaged salad at my local grocery store when I remembered a broccoli salad recipe I used to make. I went home, fiddled with the old recipe and came up with this lower calorie version of the original.
About Chef Oonagh Williams
British-born award-winning chef Oonagh Williams has a culinary arts degree and was trained in London and Switzerland. Based in New Hampshire, Chef Oonagh began adapting meals to gluten-free versions after her son was diagnosed with gluten and lactose intolerance two years ago. To learn more, visit Chef Oonagh's website at www.RoyalTemptations.com or 'Like' her at Gluten Free Cooking with Oonagh on Facebook.
Related Content:
Recipe of the Week
Seasonal Gluten-Free Recipes

Back to top

---
Cook's Corner
Preparing Your Child for the New School Year
By Silvana Nardone
Get your gluten-free cooking and baking questions answered by the expert! Have a question for Silvana? E-mail Alicia at

[email protected]

and your question could be answered in a future NFCA newsletter.
The kids are officially back in school! Parents, I know firsthand how bittersweet this can be. You're happy the kids are getting back to their routines, but you may be anxious about them managing the gluten-free diet away from home, especially if the diagnosis is relatively new. Even if your child has been gluten-free for a period of time, there's always a chance they'll be tempted to stray from their diet or may not recognize a risky food or scenario.
As parents, we are the ones who speak with the teachers before classes start, contact the head of the cafeteria or even touch base with parents of our child's classmates to ensure our children will be kept safe. As the kids head into the middle school years, however, it becomes increasingly important to teach our children how to communicate their needs since, whether we like it or not, we won't always be there to lend a hand. Here are my tips for empowering kids to talk about the gluten-free diet, their diagnosis of celiac disease or gluten sensitivity and what they need to do to stay healthy.
Teach them as you go.
There's no better way to teach a child than by example. Bring them along to the grocery store and have them help you select products that are safe and identify those which are not. By doing this, you're helping them recognize the "off-limits" ingredients and giving them experience so they can feel confident in their own abilities when you're not there.
Practice their elevator speech.
Help them explain their gluten-free needs by working on the "Celiac disease is…" or "Gluten sensitivity is…" speech. By practicing with a parent, kids will be ready to explain their gluten-free diet to classmates or anyone at school who may not understand their needs. Keep it simple. Try something like "I have celiac disease. That means that I can't eat certain foods that have gluten in them, or else I get really sick. I can't eat this food, but there are many other foods I can eat."
Remind them why they're gluten-free.
When their peers are chowing down on pizza at the class party, your child may forget how important it is to stick to their gluten-free diet. Listen to their concerns if they feel left out, but point out how sick they were before getting diagnosed and how much better they feel now. If your child is asymptomatic and does not experience symptoms after eating gluten, continue to remind them that even if they don't feel sick, they can still be hurting their body.
Check in.
Once the school year is well underway, it's important to regularly ask your child how things are going at school. Asking questions is a good way to give your child the opportunity to honestly talk to you about their feelings about the gluten-free diet. This way, you can continue to guide them on the right track and readjust if necessary. It also gives you the chance to make an appointment with appropriate school employees if necessary. And, it never hurts to catch up over gluten-free cupcakes after school.
Here are a few of my family's favorite gluten-free cupcake recipes:
Gluten-Free Vanilla Cupcakes

This vanilla cupcake with marshmallow is inspired by Mallomars, one of my son Isaiah's favorite cookies.
Gluten-Free Carmel Apple Cupcakes
This caramel apple cupcake is a riff off in-season caramel apples.
About Silvana Nardone

Silvana Nardone is the author of Cooking for Isaiah: Gluten-Free & Dairy-Free Recipes for Easy, Delicious Meals and founder of silvanaskitchen.com, a blog that takes the guesswork out of how to feed a family with food allergies. Join the gluten-free conversation in her Facebook community or follow her on Twitter or Pinterest .
Related Content:
Infographic: Back to School Gluten-Free Checklist
Back to School Tips for Parents
Free Webinar: Kids Central Special: Packing the Gluten-Free Lunchbox
Back to top
---
Advertisement
---
FDA Rules on Gluten-Free Food Labeling
The U.S. Food and Drug Administration (FDA) has officially ruled on the definition of "gluten-free." NFCA is compiling resources and key details about the ruling so you can have all the information you need in one location to make the best decisions possible for your health. You can view these resources on NFCA's dedicated FDA page. Here's a snapshot of what you'll find:
Details on the upcoming free webinar, "Understanding the FDA's Rule on Gluten-Free Labeling: What You Need to Know, " featuring Tricia Thompson, MS, RD, Owner/Founder of Gluten Free Watchdog, LLC and Matthew Cox, Marketing Director at Bob's Red Mill Natural Foods
Directions to sign up for a free fact sheet to be released following the free webinar (signing up will also ensure that you will be the first to hear when NFCA announces plans for its second installment in its free webinar series on the FDA's gluten-free ruling, estimated to take place this December)
Links to frequently asked questions, opinion articles and press coverage of the ruling
---
NFCA Set to Give Poster Presentations at the 2013 International Celiac Disease Symposium (ICDS)
NFCA is proud to announce that the work of two of its 2013 research collaborations have been accepted to the 15th International Celiac Disease Symposium (ICDS), the largest, most comprehensive celiac disease meeting in the world. ICDS2013 will take place in Chicago from September 22-25.
Celiac Disease Online Course: Impact and Barriers to Diagnosis
NFCA's free continuing medical education (CME) program for primary care providers Defining, Diagnosing and Managing Celiac Disease has served as an integral part of the organization's mission to drive diagnosis since the activity was launched in July 2010. An evaluation of the program was conducted earlier this year, which included identifying who has participated in the CME, what impact the CME has had on the participants' clinical practice, and what, if any, barriers remain in diagnosing celiac disease. This evaluation has helped NFCA to better understand the knowledge and behaviors of the primary care provider, a medical community on the frontlines of diagnosis, and will prove to be invaluable as we strive towards obtaining a prompt and accurate diagnosis for the 83% of celiac disease patients who remain undiagnosed. An abstract of this work was accepted to ICDS2013 as a poster presentation.
Study collaborators include NFCA's Kristin Voorhees, MA; Kristen Sweet, PhD, former NFCA Intern with her doctorate in Genetics and Molecular Biology; and CME Faculty and NFCA Scientific/Medical Advisory Council Members Doctors Joe Murray and Dan Leffler.
---
Survey Participants Needed: Future Trends in Celiac Disease Diagnosis
Researchers need your input! Be a part of advancing research by answering just three survey questions on celiac disease testing and diagnosis. Your responses will be used to represent the patient voice at the 2013 International Celiac Disease Symposium (ICDS) described above.
---
---
Allergic Living Sneak Peek
Are Spices Safe?
By Shelley Case, RD

A question I'm often asked is whether spices are safe for the gluten-free diet and those living with celiac disease. Allow me to give a longer answer to that question, by first spelling out the differences among spices, herbs and seasonings, then tackling some gluten issues with spices that have recently arisen, and finally putting it all in perspective for consumers.
Herbs vs. Spices
Herbs and spices have been used in foods and medicines for thousands of years by many cultures, and prized for their unique scents and flavors. Fresh or dried leaves, such as basil, dill, parsley, rosemary and thyme, would be examples of herbs. Spices are from the dried part of plants such as the root (ginger), seed (caraway, cardamom, cumin), bark (cinnamon), bud (clove), berry (allspice, peppercorn) or flower (saffron).
Individual herbs and spices do not usually contain gluten, though a non-gluten anti-caking agent (e.g. calcium silicate, silicon dioxide or sodium aluminum silica) may be added. In rare cases, spices can be adulterated with wheat flour or wheat starch to reduce cost and, depending on where and how the spices and herbs are packaged, it is quite possible that they could be cross-contaminated with a gluten source. Poor manufacturing practices with herbs and spices have been identified more frequently in Third World countries.
Survey Findings
A recent report from the Canadian Food Inspection Agency (CFIA) is illuminating. Samples of 268 domestic and imported ground spices were collected from retailers across Canada and then tested for the presence of gluten. Twenty-four percent of the samples (63 of 268) contained detectable levels of gluten ranging from 5 parts per million (ppm) to an eye-catching 20,000 ppm.
Looking more closely at the findings of the 63 positive samples, five were domestic and 58 imported. Imported cloves and mace (a spice from the nutmeg plant), and domestic coriander had the highest gluten levels.
CFIA and Health Canada concluded that 62 of the 63 spice samples (97 percent) with detectable levels of gluten did not pose a health risk. However, a sample of mace was recalled because it was exceptionally high – up to 20,000 ppm – and violated Canada's Food and Drug Regulations.

Continue reading: "When is There a Risk?"

Related Content:
---
Back to School: The Gluten-Free Way
It's that time of year again! The kids are heading back to school and you may be wondering how to talk to school administrators about your child's gluten-free needs, not to mention figuring out what the heck to pack for lunch! NFCA is here to help. Introducing the new infographic, "Back to School Gluten-Free Checklist."
Since the checklist serves as a general overview of things to consider each new school year, we recruited real parents to share their tips for making back to school season easier for you and your child. We'll unveil them periodically throughout September on the Gluten-Free Back to School Tips Pinterest Board.*



Thanks to Crunchmaster for making this infographic possible!
*Have a tip to share? Submit it here and your tip could be featured on the Pinterest board. Each tip submitted equals a chance to a FREE mixed case (12 boxes) of Crunchmaster Grammy & Cheezy Crisps .
Related Content:
---
---
New Printable Guide: Back to School Meals & Snacks for Gluten-Free & Dairy-Free Kids

Everybody gets tired of having the same old thing for lunch every day, including your gluten-free kid. NFCA is excited to bring you the newest printable guide full of lunch ideas for gluten-free and dairy-free kids. Bonus! This guide includes two yummy recipes that are easy, delicious and sure to please the kids.
Thanks to GO Veggie! for making this printable guide possible!
---
Gluten-Free Resource Directory Adds Advanced New Feature
The Gluten-Free Resource Directory is known for being a categorized database of gluten-free products. Now, they're branching out to cater to users who have food allergies or intolerances in addition to a gluten-related disorder. Users can now use a checkbox system to narrow their product search based on dietary needs outside of just gluten-free. Check them out to see which new products you can find!
---
---
Dining Out
NFCA in the Wild: Out and About at Foodservice Expos
NFCA takes safe gluten-free food preparation veryseriously, which is why we're so proud of the GREAT Kitchens program, an online training program designed to teach just that. We think that every restaurant with a gluten-free menu should thoroughly understand how important gluten-free ingredients and the preparation process are for the health of people with celiac disease and gluten sensitivity.
To spread the word, NFCA staff regularly attends food shows and expos, which are widely attended by restaurant industry professionals. Whether the staff is giving a presentation or manning an informational booth, we're spreading the word that the gluten-free diet isn't a weight loss diet; customers requesting gluten-free meals have no other choice.
NFCA's Director of Gluten-Free Industry Initiatives Beckee Moreland recently attended the Louisiana Restaurant Show to give a presentation on common gluten-free myths. Read all about her latest adventure in raising awareness in her staff blog post, "Gluten-Free Gumbo, a Ghost Tour and GREAT Kitchens: My Trip to NOLA."
Welcome, Jerry Norris!
NFCA is proud to introduce you to the newest addition to our staff. Meet Jerry Norris, Director of Foodservice Sales. Jerry is joining the team to help get more foodservice establishments to understand and implement safe gluten-free cooking protocols through NFCA's online training courses, GREAT Kitchens and GREAT Schools, Colleges and Camps.
Welcome to the NFCA team, Jerry!
---
Coming Attractions
Free Webinar: Understanding the FDA's Rule on Gluten-Free Labeling: What You Need to Know
Wednesday, September 18, 2013 at 8:00 p.m. EDT/5:00 p.m. PDT
Join NFCA as Tricia Thompson, MS, RD, expert celiac disease dietitian and Founder of Gluten Free Watchdog, LLC, provides an overview of the FDA's gluten-free ruling and also discusses what is not covered by the rule. Matthew Cox, Marketing Director at Bob's Red Mill Natural Foods, will share the perspective of a leading manufacturer of gluten-free products, as well as insights on how the new ruling may impact the food industry. NFCA and the panelists will also address your questions.
Following the Webinar, NFCA will publish a free follow-up resource featuring key details presented during this event.
Brought to you by NFCA, this webinar is free of charge and the only requirement is a working Internet connection!
Maintaining a Gluten-Free Diet Twitter Chat: #NFCAchat
Monday, September 30, 2013 from 3 p.m. to 4 p.m. EDT/12 p.m. to 1 p.m. PDT
Maintaining a strict, lifelong gluten-free diet is essential for people living with celiac disease or non-celiac gluten sensitivity. Join NFCA and GO Veggie! Nutrition Ambassador Katie Cavuto Boyle, MS, RD as we share tips and resources for staying healthy on the gluten-free diet.
Learn more from NFCA's Upcoming Events listing.
Sponsored by GO Veggie!
Free Webinar: Kids Central Special: Packing the Gluten-Free Lunchbox
Thursday, October 3, 2013 at 8:30 p.m. EDT/5:30 p.m. PDT
Join NFCA as Garrett Berdan, RD and Chef leads a discussion aimed specifically for NFCA Kids Central community members! The audience will benefit from this back to school webinar designed to share suggestions and recipes for healthy gluten-free lunches. Parents also will learn ways to engage their gluten-free children in the menu development process, an important detail to ensure diet compliance and healthy eating behaviors.
Sponsored by Crunchmaster, this webinar is free of charge!
NFCA's 10th Anniversary Celebration
Thursday, October 10, 2013 from 6:30 to 9 p.m., Arts Ballroom, 1324 Locust Street, Philadelphia PA
NFCA is celebrating a decade of restoring health and reclaiming lives. Join us for this fundraising event being hosted in support of our free patient programs and services.
---
---
Celiac Disease in the News
By Alicia Carango, NFCA Communications Assistant
NFCA Offering Free Resources on FDA Gluten-Free Labeling Rule
The U.S. Food and Drug Administration (FDA) has officially ruled on gluten-free labeling! NFCA understands there are a lot of questions surrounding the new ruling, so the team is putting together free resources to address the gluten-free community's concerns. From a free webinar to a follow-up fact sheet, we've got you covered.

Read more about NFCA's resources on the FDA Ruling.

Virginia A. Cox on Gluten-Free Labeling: "This is a very big deal."
After the FDA ruled on gluten-free labeling, Virginia A. Cox, JD, Associate Commissioner of FDA's Office of External Affairs, published a blog on FDAVoice explaining why the ruling is a "very big deal" for people with celiac disease. Cox, who was diagnosed with celiac disease more than 10 years ago, highlights why the new rule will help our community better manage our health.

Read more on Cox's perspective on gluten-free labeling.

Celiac Disease and Lymphoma Connection: NFCA Gets the Facts
Results from a recent study on the risk of lymphoma in people with celiac disease caused quite a stir in the community. NFCA caught up with study researcher, Benjamin Lebwohl, MD, MS, Assistant Professor of Medicine and Epidemiology at the Celiac Disease Center at Columbia University to get the facts on the study and what the results mean for people with celiac disease.

Read the Q&A with Dr. Lebwohl.

The "3 Ps" for Back to School Season: Prepare, Prevent and Participate
Dr. Lucy Gibney, founder of the popular gluten-free brand Lucy's, offers tips and tricks for ensuring your child is set up for success when heading back to school. The article provides some lunch ideas and tricks for talking to school administrators but many parents, especially those of newly diagnosed kids, will be happy to realize they're not alone in trying to navigate the gluten-free diet during the school years.

Read the tips from Dr. Lucy in the Los Angeles Times.

Video: Discovery News Covers what Gluten-Free Really Means
NFCA staff gets excited when we see gluten-free in the news, but we really get excited when people are talking about the gluten-free diet as the only treatment for celiac disease, an autoimmune disease (and not a food allergy!). We were pretty happy to see Trace Dominuez on Discovery News' accurate description of celiac disease in the educational, yet fun video clip.

Watch the video from Discovery News.

---
Hot Products
By Alicia Carango, NFCA Communications Assistant
GO Veggie! Grated Parmesan Flavor Cheese Alternative
In my mind, no bowl of gluten-free pasta is complete without some grated cheese (it's like having an ice cream sundae with no cherry on top). Those of you who are gluten-free and dairy-free will be happy to know you can have your gluten-free pasta and "cheese" too. Among many other dairy-free and lactose-free alternatives, GO Veggie! makes a cheese alternative for grated parmesan cheese (Vegans, this one is for you, too!). The possibilities for using this alternative don't stop at the pasta bowl. Use it with your gluten-free bread crumb mixture or sprinkle it on top of your salad for an extra burst of flavor. Get coupons and browse other GO Veggie! products at www.GoVeggieFoods.com.
gimMe Roasted Seaweed Snacks
If you're looking to step out of the typical gluten-free snack box, check out gimMe Roasted Seaweed Snacks. (Did you know "gim" actually means "roasted seaweed" in Korean?) The seaweed comes in two different styles: sheets and crumbles. The sheets are exactly what they sound like and are good for snacking on straight from the package. The crumbles are smaller pieces of seaweed. I tried the Honey Dijon flavored seaweed in both varieties. The flavor was a bit strong for me and I would probably prefer it as an ingredient, rather than just a snack on its own. Conveniently, the company has recipes on their site at www.gimmehealth.com. (While the seaweed snacks are gluten-free, not all of the recipes are. Be sure to double check ingredients!)
Gratify Pretzel Snacks
I always say it because it's true – the real test of a gluten-free product is how fast it disappears from the NFCA kitchen. We received a huge box of samples of Gratify gluten-free pretzel products and there's not a crumb left in the office. We tried Sea Salt Twist, Sticks and Thins, plus the Sesame Seed Thins and Milk Chocolate Covered Twists and Yogurt Covered Twists (it took about two weeks…but everything is gone). My favorite were the Sea Salt Thins. They had a nice flavor, a good crunch and a non-gritty texture. The sticks were fairly comparable to their gluten-containing counterparts. I have to admit though, that I didn't get to try the Sea Salt Twists or the Milk Chocolate or Yogurt Covered Twists. I did get a voicemail from NFCA's Nancy Ginter after hours, just to tell me how fantastic the yogurts twists are. Based on Nancy's approval and the disappearance of the rest of the products, I'd say they're worth trying out: www.GratifyFoods.com.
Van's Natural Foods Fire Roasted Veggie Crackers
These crackers taste almost exactlylike Wheat Thins – minus the gluten, of course. I'm such a huge fan of Van's Natural Foods products, so it's no surprise that I like these, too. These crackers have a great texture and they aren't paper thin. You don't have to be afraid to load these up with toppings! I ate them straight from the box as a snack, but just like other crackers, you can use them in a variety of ways. Next time you have a party, put out Van's new crackers (they also come in "The Perfect 10" variety) and I bet no one will suspect they are gluten-free. Check out all the gluten-free products available on Van's Natural Foods website.
Charity Candles
This one isn't your typical "Hot Product," but the NFCA team is so excited about this new venture and we wanted to share it with you right away! Scent-Sations candle company now has its very own NFCA candle – "Hot Apple Pie" (gluten-free, of course!). $3 of each candle sale is donated in support of NFCA's free patient programs and services (like this newsletter). Learn more about them on the NFCA website.