March 2011
COLUMNS


Tid Bits with Tina

Health by Gini
Celiac and Diabetes
Cooking with Oonagh
St. Patrick's Day Recipes
HEALTH/WELLNESS


Gluten-Free Nutrition Through the Ages

FOOD/LIFESTYLE


Former "Banana Baby" Speaks


Sending Your Gluten-Free Kid to Camp

Dips & Dishes Winners
Try their recipes!
COMMUNITY
Vote in NFCA's "Dunk" Challenge
Plus: Games for kids!
Face It
Defining "gluten-free"

Be the Face of Celiac Awareness

DEPARTMENTS
Coming Attractions
Cooking demo: April 7
All Things GREAT
Updates on the success of GREAT!
Hot Products
New baking mixes & more
Celiac in the News
Study links celiac and asthma
Contact:
Cheryl McEvoy
Online Content Manager
[email protected]
CONNECT WITH NFCA:
NFCA Founder & President
Speed is Good; Safety is Better
As you read this, I am probably on a plane, in a car or making calls while walking to an appointment. Good thing I know how to multitask!
Our first round of food industry conferences for 2011 is in full swing, which means downtime at the office will be a distant notion (emphasis on "distant") for the next few weeks. With the International Pizza Expo, Natural Products Expo West and Institute of Food Technologists' Wellness Conference all happening this month, there's been a lot of planning and now all the "doing" involved in teaching the greater food industry about gluten-free. Oh, and did I mention the Digestive Disease National Coalition Policy Forum? Yes, I'm joining staff and volunteers to herald the cause there, too.
Fortunately, I have a receptive audience. Like it or not, "gluten-free" is a buzzword, and everyone I've run into lately has at least heard of celiac disease. That wasn't always the case.
A few years ago, mentions of celiac at these events often prompted the response "Silly what?" I'm sure many of you have encountered the same thing, or even responded that way when your doctor first mentioned the disease. As I proceeded to explain celiac and the care that goes into a gluten-free diet, it became a hard sell. Chefs and manufacturers were just getting on the wellness wagon, so tailoring new options to what appeared to be a limited group of consumers didn't always seem worth the effort.
Despite that, pioneers like Pamela's Products and Bob's Red Mill forged ahead, paving the way for others to follow. And thanks to advances in research, the whole world is learning that the "limited crowd" of celiac and gluten intolerant individuals is a lot bigger than we ever thought.
Now, everyone seems to want a piece of gluten-free. Is that a good thing? Well, it's given us more products to choose from and new places to venture when we dine out. But when everyone's clamoring to serve this "new" clientele, there's the risk of going too hard, too fast, and missing key steps along the way.
Going gluten-free is a marathon, not a sprint, and that holds true for manufacturers, restaurants and consumers. Jump in without preparation, and you'll be hurting long before you reach the finish line. In the case of celiac disease, those pains and complaints aren't to be taken lightly.
To prepare, you need a trainer. That's where GREAT comes in, both through our GREAT Kitchens program for restaurants and the GREAT Business Association for manufacturers. As the gluten-free industry continues to grow, we want to keep safety and transparency at the forefront. A lot of that means focusing on the health risks (namely, cross-contamination) that may get overlooked. Because really, what's a $2.6 billion industry (with projected growth to reach $5.5 billion by 2015) if the food isn't safe for those who need it most?
So, there you have it. My next 500 hours will be consumed with bringing that message to the first people in a long line of decision makers affecting what ends up in your grocery store or favorite restaurant. But remember, as consumers, you have the ultimate power to say "yay" or "nay," so we'll remind the food industry to serve you right.
Cheers,
Alice Bast
---
---
Gluten-Free Kid-Friendly Goodies for Spring Break
By Tina Turbin
Flowers are blooming, the weather is warmer, and your celiac child is home from school, anxious for something to do. It's that time of year again: Spring Break. Luckily, if you're looking for some gluten-free fun, you don't even have to leave the kitchen with two of my favorite kid-friendly recipes. Gluten-free cooking with your child can nurture creativity as well as teach valuable skills that will be helpful later in life as a gluten-free grown-up.
Fruit Gels were cherished by my own children, who are now all grown. They are easy to make and serve as delicious snacks to satisfy a child's sweet tooth. Another favorite kid-friendly recipe of mine is Gluten-Free Lollipops. There are so many flavor options to choose from, such as cinnamon, coffee, bacon and even Tabasco. Your kids can also create flavors of their own.
These recipes are so much fun to make and delicious to eat that your child can even invite his non-celiac friends to join you in the kitchen. With these recipes, you'll not only stave off your child's boredom, but you'll create Spring Break memories you child will cherish long after the break is over.
Tina Turbin
—–
FRUIT GELS
(Source: http://GlutenFreeHelp.info/Recipes)
Ingredients:
1 envelope gelatin
2 cups fruit juice
1/3 cup sugar
Citric acid, if desired, for sour taste
Directions:
1. Pour 1 envelope gelatin into 1 cup cold fruit juice.
2. Heat the remaining cup of fruit juice in a saucepan. Mix in 1/3 cup sugar until dissolved.
3. Combine juices and pour into 9-by-9-in. baking pan.
4. Refrigerate overnight, then cut into squares and toss with sugar, adding citric acid to sugar for sour gels.
—–
GLUTEN-FREE LOLLIPOPS
(Source: http://GlutenFreeHelp.info/Recipes)
Ingredients:
1 cup sugar
1/3 cup corn syrup
½ cup water
¼ tsp cream of tartar
Flavoring
Lollipop sticks
Liquid food coloring (optional)
1 tsp citric acid (optional, for a sour taste)
Directions:
1. Turn a cookie sheet upside down, cover with parchment paper, then spray with oil. You can also cover a cookie sheet with a Silipat or similar silicon sheet. You can also put lollipop molds on the cookie sheet and lightly spray with oil.
2. Combine sugar, corn syrup, water and cream of tartar in a saucepan over medium heat. Stir constantly until the sugar is dissolved. Keep stirring until it boils, then insert a candy thermometer, making sure to keep your hands and spoon away.
3. When the temperature hits 300 degrees, remove from heat and let cool to about 275 degrees, then stir in the rest of the ingredients.
4. Making sure to do this fast, pour dollops (approx. 2 inches wide) on the prepared cookie sheet, then immediately place a lollipop stick in each one, twisting to make certain it's well-stuck.
5. Cool lollipops until they're hard, approximately 15 minutes. Wrap individually in plastic wrap or colored cellophane, then tie.
Note: For flavoring options, you can check out flavored oils and extracts at the grocery store or specialty shops. You should use about ½ to 1 tsp. of extract for lighter flavors and ¼ to ½ tsp. of extracts that boast more intense flavors, such as cinnamon and mint. Here are a few flavor options:
Creamsicle: ¾ tsp orange extract, ½ tsp vanilla
Black licorice: ¼ tsp anise extract, 1 tsp vanilla
Tabasco: 14 tsp cinnamon extract, 1 tsp Tabasco
Coffee: ½ tsp coffee extract, ¼ tsp vanilla
Bacon: ½ tsp vanilla, finely chopped crisply-cooked bacon, ½ tsp reserved bacon grease
More about Tina and the "Danny the Dragon" children's book series:
Tina Turbin became extremely interested and involved in the subjects of celiac disease, gluten sensitivity and gluten issues a number of years ago, after being diagnosed as celiac after many years of unresolved troubles. Since then, she has engaged in diligent research and writing about these topics, weekly radio shows, developing gluten-free recipes and reviewing companies for celiac consumer safety.
Tina is an award-winning children's book author (http://DannyTheDragon.com) and donates her current children's audio book profits to the Celiac Disease Center at Columbia University Medical Center. To stay updated on her projects, sign up for her newsletter at www.TinaTurbin.com.
Related Content:
---
Diabetes and Celiac Disease: Snack Smartly
By Gini Warner, Clinical Nutritionist
Research indicates that having one autoimmune disease increases the risk of getting another.
Diabetes and celiac disease are both autoimmune disorders, and studies have found a link between the two.
There are approximately 12 million people diagnosed with diabetes in the U.S. One in 250 people with any type of diabetes have celiac disease. One in 20 people with Type 1 diabetes have celiac disease.
Type 1 diabetes usually occurs in children and young adults. It's more common in Caucasian Americans. It is insulin-dependent diabetes, meaning the body makes no insulin.
Type 2 diabetes usually happens later in life. It is more common among African American, Hispanic and Asian populations in the U.S. The body either does n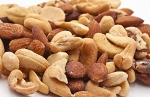 ot make enough insulin or it does not use the insulin that it is making correctly.
If you have been diagnosed with celiac disease and diabetes, it is crucial to monitor your diet and be prepared for a drop in blood sugar. Make sure to have healthy gluten-free snacks available that contain protein, as protein in the diet helps to stabilize blood sugar. Raw nuts, raw seeds and beans are excellent sources of protein that don't require refrigeration. This is especially important when traveling by car or public transportation and when attending an event with a pre-planned menu. Remember, healthy gluten-free foods are not always available or there may be a risk of cross-contamination.
About Gini Warner, Clinical Nutritionist
Gini Warner completed her master's degree in Health Education and Nutritional Science at New York University in 1988 and has been working with families, individuals and corporations in the fields of celiac disease, immune dysfunction, diabetes, osteoporosis, weight loss and overall wellness. She has been a practicing nutritional counselor for more than 20 years.
Gini recently published The Gluten-Free Edge, which includes 200 gourmet recipes for healthy gluten-free food. The book will be released in April 2011 but is available for pre-order now.
To learn more, contact Gini:
www.healthbygini.com
[email protected]
Related Content:
---
---
Gluten-Free Recipes for St. Patrick's Day
By Chef Oonagh Williams
GLUTEN-FREE IRISH SODA BREAD

For those of you who haven't met me or seen me on "Cooks Corner," I have a very British accent, so it always comes as a surprise when I tell people that both of my parents were born and raised in Southern Ireland and only moved to London, England as adults. My mother never made yeast bread, only soda bread.
In London, it was possible to buy buttermilk at the local dairy for making the bread to give it the authentic flavor. Now, I tend to mix light sour cream and fat-free milk in equal quantities. The sour cream gives the acid needed to help the baking soda rise. It also comes in a convenient 8 oz. carton, the perfect amount for this recipe.
On my aunt's farm in Ireland, we would make this bread fresh every day, but it still tastes good nuked in the microwave the next day or toasted and served with butter and marmalade for breakfast.
CORNED BEEF COOKED IN GLUTEN-FREE BEER
Growing up in London with both parents born in Southern Ireland, I never tasted American style corned beef until I came here. Quite honestly, I didn't care for it. I couldn't see the point of cooking the cabbage and potatoes in one pot (except for the convenience), since everything would taste the same. This recipe changed my opinion.
My friend Allyson passed on the recipe to me with the instruction to buy only the eye round cut of corned beef. I actually made this recipe with the flat point cut and then the eye round, and I have to agree: the eye round is much better.
For the beer, use whatever gluten-free version you prefer. Cooking meats with beer is a tradition in Europe, and some sugar is normally added to counteract the bitterness of the beer. This mustard and sugar glaze is how I normally do my spiral ham, but adds a nice touch to the beef.
The soup is based on my recipe for Irish Leek and Barley Soup, but uses safe gluten-free grains in place of barley. I also replaced the leeks with onions, a less expensive option when buying in bulk. Leeks don't always cook to the right tenderness, especially if they are big and getting out of season. Regular yellow onions cooked to tenderness are wonderfully sweet.
I was originally inspired by memories of my cousin's farm in Tipperary, Ireland. Each day, one of the men would dig a bucket of vegetables from the kitchen garden and use them in that day's meals. Truly, nothing can beat the taste of vegetables cooked within hours of being picked. When you go to buy your vegetables for this soup, take some care in making your selection. This late in the season, onions are often rotten in the center, so choose wisely!
As usual, I included tips and alternatives for each dish. Slainte!
About Chef Oonagh Williams
British-born award-winning chef Oonagh Williams has a culinary arts degree and was trained in London and Switzerland. Based in New Hampshire, Chef Oonagh began adapting meals to gluten-free versions after her son was diagnosed with gluten and lactose intolerance two years ago. Chef Oonagh gives presentations and classes on gluten-free cooking and living, consults and guides people in adapting to a gluten-free lifestyle. She appears most months on her local New Hampshire ABC station, WMUR, as the featured chef.
To learn more, visit Chef Oonagh's website at www.RoyalTemptations.com or 'Like' her at Gluten Free Cooking with Oonagh on Facebook.
Related Content:
---
By EA Stewart, MBA, RD
Just like certain fashions (think blue jeans and a white shirt), good nutrition and healthy eating will never go out of style, no matter what your age. The key thing to remember is that while most nutrient needs remain constant throughout life, there are several key nutrients, such as calories, fiber, calcium, Vitamin D, iron, and Vitamin B-12, whose requirements do change depending upon your age. So, whatever stage of life you're currently enjoying, it's important to make sure you are feeding your body the optimal nutrients to stay healthy.
In late adolescence , calorie needs and, correspondingly, fiber needs are at their highest. In addition, calcium needs are high since this is a critical period for bone growth. Finally, iron needs are relatively high in adolescence due to growth in both sexes, as well as due to menstruation in adolescent females.
For ages 19 to 50 , calorie and fiber needs are still relatively high, while the need for calcium for both males and females decreases during this stage. In addition, iron needs, for women, are at their highest during this stage of life due to menstruation. Overall, this is a pretty stable period nutrient-wise, as you have stopped growing, while at the same time you should still be absorbing your nutrients well.
From ages 51 to 70 , caloric needs really start to decrease. The simple (and often depressing) truth is that our metabolism naturally slows as we grow older. While you can't stop this entirely, exercise, especially weight training, will go a long way to help slow down this decrease in metabolic rate. This stage of life is also the time when Vitamin B-12 becomes less readily absorbed in the gastrointestinal tract, and Vitamin B-12 deficiency anemia can develop. Lastly, if you are a woman, your iron requirements will decrease after you go through menopause.
After age 70 , your caloric needs continue to decline (Keep up that exercise and strength training!), while your need for calcium, whether you're a man or a woman, is at its greatest level since adolescence to help slow down bone loss. Vitamin D needs are also increased for those age 70+, as Vitamin D is crucial for the absorption of calcium. In addition, your body doesn't produce as much natural Vitamin D from the sun as it did when you were younger.
The important thing to keep in mind is that no matter what your age group, there are plenty of healthy, delicious, and naturally gluten-free foods that will help you meet your nutrient requirements throughout all stages of your life.
For fiber, think beans, legumes, nuts, seeds, fruits, vegetables and whole grains and grasses such as quinoa, brown or black rice, millet, teff, oats (certified gluten-free), amaranth and sorghum.
Calcium needs can be met through dairy products, sardines, fortified soy/nut/rice drinks, tofu, salmon, and leafy greens such as spinach, kale and turnip greens.
Liver, red meat and turkey are some of the best sources of easily absorbed heme iron, but we get the majority of our iron from non-heme plant sources, such as fortified cereals and grain products (although not all gluten-free cereals and grains are fortified with iron), soybeans, lentils, other beans, tofu and spinach. Consuming Vitamin C rich foods with these non-heme sources of iron will help enhance absorption.
Vitamin B-12 is found naturally in animal products, including fish, meat, poultry, eggs and dairy products. Fortified breakfast cereals (again, not all gluten-free cereals are fortified) also provide Vitamin B-12, as do with some nutritional yeast products.
Lastly, Vitamin D (D3) is obtained through sun exposure as well as from fortified dairy products, fortified non-dairy beverages, and fatty fish. Mushrooms exposed to UV light may also provide some Vitamin D (D2).
As a final note, a healthy, balanced diet should be your first and foremost method towards getting all your nutrients, no matter what your age. But in reality, it's sometimes hard to meet 100% of your needs, no matter how well you eat. Dietary supplements can help fill the gap where your diet falls short. This may be especially true for calcium, vitamin D and B 12. If you do think your diet needs supplementation, your best bet is to seek advice from a nutritionally oriented physician or a registered dietitian. He or she can help assess your current diet to see if supplementation is warranted, and if so, advise you on which supplements to take.
References:
About EA Stewart
EA Stewart, MBA, RD, is a registered dietitian with a private nutrition consulting practice in Del Mar, CA. She specializes in wellness nutrition, family nutrition, celiac disease/gluten sensitivity, other food sensitivities, and nutrition therapy for autoimmune conditions, fibromyalgia and chronic fatigue syndrome. She is a member of the American Dietetic Association and other nutritition practice groups.
EA has been gluten-free since 2007, and correspondingly, symptom-free from Sjogren's syndrome and Fibromyalgia since then as well. Since going gluten-free, she has rediscovered a love of cooking and baking which she shares on her blog, The Spicy RD. She also is an expert for NFCA's Ask the Dietitian blog.
Related Content:
---
---
By Cheryl McEvoy, NFCA Online Content Manager
It's a kids' disease. That used to be the general take on celiac, but thanks to research and improved testing, it's an adage that's no longer accepted. Today, 30% of newly diagnosed celiacs are age 60 or older, and with the help of accessible food and resources like Celiac 60+ , a brochure co-authored by the National Foundation for Celiac Awareness and Gluten Intolerance Group, it's easy to go gluten-free at any age.
For Sandy Josephs, it's a welcome change.
"If you didn't cook for yourself, you starved," the 71-year-old said of eating gluten-free in the late 1960s. Sandy adopted the specialty diet before it was "trendy" or even "heard of" in most culinary or medical circles. It was a challenge back then, but it's also given her more appreciation for the awareness that's spread in recent years.
While Sandy was confirmed celiac in 1967, she was first diagnosed with the disease in 1941, when only 1 year old. At the time, Sandy was hospitalized for 6 months due to severe malnutrition. Doctors were confident that she had celiac disease, but knew little about it or how to treat it. "They thought it was a childhood disease you outgrew," she noted.
As a result, Sandy became one of the infamous "banana babies," fed a dietary regimen that consisted of bananas and few other foods, mostly with the intent to bind. "They fed me very often," Sandy recalled, adding that rice and meat also made up much of her diet as she entered the toddler years.
The diet proved to be a challenge, especially given the time period. World War II had sapped the nation's food supplies, so meat was rationed and bananas were nearly impossible to come by. Sandy's nutrition became a community effort: the butcher added a few extra ounces to their order, and the army flew in bananas just to meet her needs (see image, from the Philadelphia Evening Bulletin). Her mother baked special breads, though Sandy doesn't recall what was in them.
As Sandy grew older, doctors assumed the disease had run its course, but her symptoms never truly subsided. Stomachaches were common, which often meant testing her appendix and then taking pain killers. She also suffered two miscarriages and never managed to gain weight during pregnancy. When she raised concerns with her OB/GYN, he shrugged it off. "Celiac affected everything," she said. "If only they had known then, it would have been a different story."
Finally, in 1967, Sandy visited a gastroenterologist who recognized the signs of celiac disease. An intestinal biopsy confirmed the diagnosis. With that, Sandy began the ongoing journey to live and thrive gluten-free.
In the beginning, she relied on cooking from scratch to meet her dietary needs. Grocery stores didn't carry gluten-free items (most products didn't exist yet), so Sandy went to a mill each time she needed cornmeal or rice flour. Dining out was too high a risk – "I had some bad experiences," Sandy said – so she got in the habit of bringing food wherever she went.
Fortunately, the dedication paid off and Sandy's health began to improve. She got pregnant a third time and gave birth to a healthy daughter weighing in at 8 lbs. 11 oz.
Sandy stuck to the gluten-free diet, cooking and baking without many shortcuts to save her time. One day, she had a fateful chat with her cousin, a doctor who had recently attended a medical conference. At the conference, the cousin had heard about Aproten, a gluten-free pasta from Italy. Intrigued, Sandy ordered a batch. It was the first "gluten-free" product she'd ever had.
It's not surprising that her first encounter came from abroad. Sandy said she's still impressed by the awareness she finds when traveling overseas. In Ireland, England and Italy, celiac disease is widely known, and gluten-free food is preparedly confidently and correctly.
But gluten-free is making gains in the U.S., Sandy noted. Gluten-free labels emblazon products throughout grocery stores, and specialty menus are popping up in even the most unexpected restaurants. Much of that, Sandy said, can be attributed to efforts by the National Foundation for Celiac Awareness. "I don't think it changed until this organization was started," she said. "It's amazing the education that came out of it. I don't have to explain it every time I go to a restaurant now."
When she needs a quick fix, Sandy has a few favorite treats – Ms. Meringue cookies and Sorella Biscottines – but she still likes rolling her sleeves up in the kitchen. In fact, her potato starch sponge cake has become a family favorite.
The real thrill, however, is attending NFCA's Appetite for Awareness each year, where she gets to eat and enjoy without a second thought. "I'm in heaven," she said. "I walk through there and don't have to ask, 'What's in that?' I can eat anything I want!"
To a former banana baby, that means a lot.
Related Content
---
By Cheryl McEvoy, NFCA Online Content Manager
Nothing quite compares to the memories of summer camp. It's a fun and carefree time for kids, and it can be that way no matter what their dietary needs. While gluten-free may have presented a challenge in the past, many camps now welcome children with celiac disease or gluten intolerance. Still nervous about sending your kid to camp? Here are some tips to help you get on the bus.
Consider your options. There are a variety of camps to choose from, so weigh the advantages of each. Some camps have dedicated gluten-free sessions, while others accommodate specialty diets in mainstream programs. Camp Fire USA Green Country Council, for example, hosts a gluten-free session first each season, according to Camp Service Director Vicki Proctor. The kitchen is also sterilized before the session to keep cross-contamination risks at bay.
At International Sports Camps, there's a separate food and prep section for gluten-free meals, according to Executive Chef Rick Coxe. As a diagnosed celiac, he knows how crucial it is to avoid cross-contamination.
Overnight camps mean you won't be there to monitor meals, but thanks to awareness, most camps take dietary needs seriously. Day camps may give you the option to pack a lunch each day, but it also means your child could be tempted by gluten-containing foods if the program isn't specifically gluten-free. Some camps offer special gluten-free family weekends, a great option if your child's not quite ready to go it alone.
Research. Many camps list information about their gluten-free programs online, but how to decide which one is best? Blogs and forums can help you weave through the lists, or consider asking support group members for some recommendations. Author and celiac Katie Chalmers compiled a list of Gluten-Free Summer Camps, a great place to start.
Some camps hold open houses and tour the grounds with interested families. If you decide to go with a mainstream camp, investigate what their offerings are for kids on special diets. Keep your child in the loop so they'll understand why a certain camp may or may not be the best for their health
Ask questions. When speaking with a camp director, take the time to quell any concerns. Inquire about kitchen sterilization and what experience the head cook has in gluten-free food prep. You may even want to request a sample gluten-free menu. This is also a time to discuss medical needs beyond the gluten-free diet. If your child requires daily medication or insulin shots, for example, make sure the camp can accommodate them.
Note affiliations. The American Camp Association has specific site and food standards, according to Vicki, and the local health department may also visit for unannounced inspections. Some camps have also partnered with celiac centers or organizations to ensure their gluten-free programs are up to snuff, and that can help you rest assured about food safety.
NFCA offers a gluten-free training program called GREAT Schools, Colleges and Camps, which teaches best practices for gluten-free food prep. Rick recently completed GREAT training to make International Sports Camps even more prepared to serve celiac and gluten-free campers.
NJY Camps partnered with the Celiac Disease Center at Columbia University to keep celiac campers safe. For 2011, their gluten-free program will have a dedicated kosher gluten-free kitchen and trained staff, with "every aspect" reviewed, according to Anne B. Tursky, Assistant Executive Director of Camp Nah-Jee-Wah, one of the NJY Camps. When researching camps, ask if they consulted with any celiac and gluten-free groups regarding gluten-free food prep.
Fill them in. The more information you can provide about your child's medical needs, the better. Complete all medical and registration forms, being sure to indicate that your child must eat gluten-free for a medical need. If necessary, speak directly with the camp nurse/medic about celiac disease and any other conditions or medications that may require their attention. You can also request a phone call or meet face-to-face with your child's camp counselor so you can explain food needs and preferences, as well as any symptoms that could signal a problem.
Prepare your child. The best defense against a health scare is education, and your child should be a part of that. Be clear with your child about what is or is not safe to eat. If they're young, create a list (using text or images) that they can bring along as a reference. Make sure they know the risks of gluten ingestion and whom to tell if they don't feel well. Counselors will do their best to prevent accidental ingestion, but you never know where temptation may lie.
Know the rules. You may think it's a good idea to pack gluten-free snacks, but make sure you're not violating camp code. Camp Fire USA Green Country Council supplies all gluten-free snacks, so they prefer that parents don't send treats along, Vicki noted. At International Sports Camps, on the other hand, gluten-free kids are encouraged to bring their favorite snacks or desserts to supplement the gluten-free options available on camp grounds, Rick said.
Ask what's allowed and whether there are any specific directions to follow. For example, if your child needs certain medication, find out if you should pack it in their bags or hand it to the camp nurse.
Just breathe. While your child is enjoying a carefree day at camp, you may be a nervous wreck back home. Resist the urge to call and check in. Camp can help kids build independence and confidence, but that can be a challenge when parents call on a daily basis. There's always a level of risk your child will face, but you may find that trusting in the camp and its experienced staff members will lead to a better experience for all.
Share the knowledge. Once your child is back from camp, ask them all about it. Note what they liked or didn't like about it, and reflect upon your own experience as the parent of a camper. Whether it was positive or negative, share your thoughts with the celiac and gluten-free community. If it was a resounding thumbs up, recommend that camp to others. If had some problems or concerns, explain why you noticed such issues and suggest some ways the camp could improve in future sessions.
Related Content :
---
---
We know a lot of you in the celiac and gluten-free community are talented cooks and entertainers, so we were thrilled with the response we got during our "Holiday Dips & Dishes" Gluten-Free Recipe Contest held last December.
In all, we received more than 100 recipe entries, and they all sounded delicious. Needless to say, we spent the month drooling at our desks.
Our friends at Crunchmaster had a long and tough deliberation before they selected the Grand Prize Winner and four First Place Winners.
These standouts inched out the competition, and now you can try their recipes at home. Click the recipe title to get each First Place Winner's recipe. The Grand Prize recipe will be posted as NFCA's Recipe of the Week this upcoming Monday, so keep an eye out!
GRAND PRIZE WINNER
Karen Kuebler
Dallas, TX
Crunchmaster Lemon-Shitake Chicken (Coming Monday in Recipe of the Week!)
FIRST PLACE WINNERS
Peter Halferty
Corpus Christi, TX
Gluten-Free Peanut Butter Muffins
Babs Loyd
Tulsa, OK
Cranberry-Blue Spread
Amy Dodson
Columbia, MO
Sauteed Butternut Squash with Goat Cheese Dip
Elizabeth "Diva Diabetic" Mwanga
Queens Village, NY
Tex Mex Turkey Meatloaf
Related Content:
---
Plus: Games to print and play with your gluten-free kid!
As March Madness sweeps the nation, the National Foundation for Celiac Awareness is putting a gluten-free spin on the tournament bracket. Introducing: NFCA's "Dunk" Challenge , sponsored by Crunchmaster.
The players? Popular picks for your game day celebrations. Throughout the month of March, we'll pit these sweet and savory sensations against each other to see who's the favorite among gluten-free eaters. That's right, your votes will decide which is dubbed the ChampionDip.
After checking the stats, download our free Activities for Awareness , educational games that teaches kids different words related to celiac disease and the gluten-free diet. A new game will be posted each Monday (March 7, 14, 21). It's an opportunity to have fun and talk with your child (and even their friends) about celiac disease.
---

Each month, "Pleased to Tweet You" will highlight an individual who chatted with @CeliacAwareness on Twitter. If you'd like to be featured, follow @CeliacAwareness and say hello!
Name: Erin Smith
Find her on Twitter: @ gfreefun
Tweeting since: September 2010
1. How long have you been gluten-free?
I was diagnosed with celiac disease as a toddler in 1981 so I am celebrating 30 years of being gluten-free this year!! I like to think of myself as a Celiac Disease veteran.
2. What do you like to tweet about (events, recipes, news articles, etc.)?
Every morning, I tweet about my daily blog postings on Gluten-Free Fun (which has been around since January 2007). Throughout the day, I tweet about interesting gluten-free articles and blogs I read, gluten-free events, and also general tweets to friends I have made on Twitter. As the lead organizer of the NYC Celiac Disease Meetup group, I also tweet about all of our upcoming events.
3. Why do you follow NFCA (@CeliacAwareness)?
Besides thinking the staff of NFCA are all awesome, I think the materials that the NFCA provides free-of-charge on their website are really outstanding and thorough. Whenever @CeliacAwarness posts a new tweet, I go directly to the website to learn more. I can spend hours on the NFCA website looking at the both educational and entertaining materials including gluten-free tax tips, fun videos like "Sex and the Celiac," recent celiac disease news items, and upcoming events.
4. What's your favorite gluten-free dish?
I have so many gluten-free favorites, so this is a tough question. I love to cook but lately two of my favorites are Gluten-Free Bisquick Bacon Pie and homemade gluten-free lasagna. When I go out to eat in NYC, I love the Nutella galette at Bar Breton, the socca at Nizza NYC, and the nachos at Heartland Brewery Midtown West.
5. What's one thing you can do now that you couldn't do before going gluten-free?
Since I was diagnosed with celiac disease at such a young age, I don't know anything else other than being gluten-free. Over the past few years, I have accepted my disease more than ever before and I am much more open to actually talking about having celiac disease. I used to be embarrassed and not want other people to know why I was avoiding eating in social settings, why I had different bread, etc. In the past 5 or 6 years, I have fully embraced my gluten-free lifestyle so I spend more time being an advocate for celiac disease rather than being embarrassed and hiding who I am.
6. In 140 characters or less, why should others join the gluten-free community on Twitter?
The gf community on Twitter is knowledgeable, passionate, and a great support system. I love "meeting" new people every day!
* Erin's blog, Gluten-Free Fun , is in the running for Women's Health "Blogs We Love" 2011. Learn how you can help her get noticed and spread the gluten-free message.
---
---

Each month, "Face It" will highlight a popular post from NFCA's Facebook page, including a sampling of the responses. "Like" NFCA on Facebook and join the conversation today!
Question
The National Foundation for Celiac Awareness : NFCA Founder & President Alice Bast weighed in on the FDA's effort to define "gluten-free." What do you think should be included in the definition?
Answers
Amy Burnett Durham : It should be mandatory for all labels to say if the item is produced in the same facility as other gluten-filled items. Plus letting us readily know if it goes on the same line of equipment.
Nicole Libby : Gluten should be defined as what it is…ANYTHING containing wheat, barley, rye, spelt! Tell us if there's any gluten in the making/shipping process… Gluten is gluten and those with CD and DH too know when these labels lie because we suffer the consequences!
Maddy Varno : Well ppm is a necessity in the definition because it's going to be in food one way or another. They need to legally define that to move forward with labeling laws. The only way to really avoid that is to eat only unprocessed foods like fruits and vegetables, which is kind of unrealistic. The key is to be mindful of the amount of servings you eat: if you're eating 10 servings of a food containing 19ppm of gluten, well you're probably going to get sick compared to eating just one serving.
---
Be the Face of Celiac Awareness!
Submit Your Photo to NFCA's Celiac Mosaic
Whether you have celiac disease, are gluten intolerant or know someone who is, help us spread awareness by participating in NFCA's mosaic.
In May, NFCA's Facebook page will feature a collage of photos submitted by the celiac and gluten-free community. The mosaic will put a face on gluten-free needs and bring supporters together in solidarity. We will encourage those who submit photos to tag themselves in the mosaic to show their pride and draw attention to the cause.
We're starting to collect photos now so the collage will be big and beautiful by May 1st. To join the effort, email your picture to [email protected] today . Please send your photo as a jpeg attachment. We encourage you to share the word with support group members and the rest of the gluten-free community!
---
Celiac Disease Health Lecture and Kosher/Gluten-Free Cooking

Demonstration with Tasting: April 7
Treat your tastebuds to an evening of delicious gluten-free creations by Pasquale Masters of Pasta Pomodoro . Pasquale, who has completed GREAT training and participates in Appetite for Awareness, will show off his cooking chops at this event. Best of all, you get to sample the menu!
Howard S. Kroop, MD, a noted gastroenterologist from Jefferson University Physicians, Department of G astroenterology will be on hand to give a Celiac Disease Overview and address managing celiac disease through a gluten-free lifestyle.
Date: Thursday, April 7, 2011
Time: 5:30-7 p.m.
Where: Katz Jewish Community Center
1301 Springdale Road
Cherry Hill, NJ 08003
To register for this event, please call 1-800-JEFF-NOW
NFCA Contact:Nancy Ginter at [email protected] or 215-325-1306, ext. 101
Celiac Awareness Night at the Mets: May 27
Join the National Foundation for Celiac Awareness and R.O.C.K. Long Island for Celiac Awareness Night at the Mets . The New York Mets will be taking on the Philadelphia Phillies, and you can watch it all with family and friends from our special sections of the Left Field Landing and Promenade Reserve. Gluten-free concessions will be available.
Kevin Burkhardt, Mets Field reporter for SNY and fellow celiac, will join us for pre-game festivities. All participants will receive a Mets Ticket Holder and Lanyard with advance purchase. And, there will be a special surprise in our celiac area at the ballpark!
When: Friday, May 27, 2011
Time: 7:10 p.m.
Where: Citi Field
Flushing, NY
Tickets:
Left Field Landing: $35 each
Promenade Reserve: $20 each
You will have your choice of purchasing a ticket to the game only or one bundled with a food, beverage and merchandise concession option for an added $15 or $25.
*Net proceeds of tickets sold through this offer will support celiac education and programs through NFCA and R.O.C.K. Long Island.
Check NFCA's Upcoming Events page for ordering information later this month. The ordering code is CELIAC .
Celiac Awareness Night at the Phillies: July 8
Join the National Foundation for Celiac Awareness for an evening of family fun, community bonding and gluten-free refreshments. This year, watch the Philadelphia Phillies take on the Atlanta Braves.

When: Friday, July 8, 2011
Time: 7:05 p.m.
Where: Citizens Bank Park
Philadelphia, PA
To order tickets: philadelphia.phillies.mlb.com/phi/ticketing/group/splash.jsp (Use the promotion code: CELIAC )
*Net proceeds of tickets sold through this offer will support celiac disease education and awareness.
Thanks to the following supporters. We'll see you there!
For more gluten-free and celiac awareness events, visit our Upcoming Events page.
---

Gluten-Free Pizza Coming To Minsky's
NFCA is proud to announce that Minsky's Pizza Café & Bar, a Kansas City based chain franchise specializing in gourmet pizza, sandwiches, salads, and pastas, is going gluten-free with GREAT!
10 locations recently completed NFCA's safe serve training program in preparation for the launch of Minsky's new gluten-free menu items.
MAIN STREET South Plaza 5105 Main St., Kansas City, MO 64112
CITY MARKET Downtown 427 Main St. Kansas City, MO 64105
BARRY RD/WEST Barry rd & I-29 7007 NW Barry Rd.. KC, MO 64153
BARRY RD/EAST East of metro north mall 221 NE Barry rd, KC,MO 64155
OLATHE Arbor Creek Village 15983 South Bradley Olathe, KS 66062
LIBERTY 205 N. MO 291 highway, Liberty, MO 64068
PRAIRIE VILLAGE PV Shopping center 6921 Tomahawk Rd. Prairie Village, KS 66208
LENEXA West of JCCC at Pflumm 13400 College Blvd., Lenexa, KS 66210
SHAWNEE Midland dr. & I-435 7198 Renner Rd., Shawnee, KS 66217
LEAWOOD 12920 State Line Rd., Leawood, KS 66209
For more information, visit www.minskys.com.
Chef-Turned-Advocate Raises Industry Awareness of Celiac Disease
Another recent GREAT graduate, Chef Manny Augello, has not only utilized his training to improve the gluten-free options in his own restaurant, but made educating other chefs and restaurants his own personal mission.
"Restaurant chefs need to understand that this is not just another trend, it's a true medical concern," he says. "People can get ill if we don't do our best to provide safe gluten-free options."
Augello's experience with the disease is what has driven him to become an advocate for the celiac and gluten-free community. His father, an award- winning chef himself, was diagnosed with celiac disease in the late 1990's, when very little awareness existed – especially within the restaurant industry.
His restaurant, Jolie's Louisiana Bistro located in Lafayette, LA, offers a special gluten-free menu for guests upon request.
"Most of our menu items can be made gluten-free simply by switching to one of our gluten-free side items or altering a method of preparation," he said.
For more information, visit www.jolieslouisianabistro.com.
Gluten-Free Takes Center Stage at Nebraska American Culinary Federation (ACF) Chapter Meeting
During a recent meeting of a local Nebraska area American Culinary Federation (ACF) chapter, NFCA Director of Gluten-Free Industry Initiatives Beckee Moreland was invited to speak about the rising demand for gluten-free menu items, and how the need for proper cross contamination training is an imperative for chefs and restaurants launching gluten-free initatives.
"Offering gluten-free options and knowing the proper protocols and procedures to prepare menu items for people that are eating a gluten-free diet is key," said Certified Executive Chef Brandon Harpster, who attended Beckee's presentation, "Having gluten-free patrons feel safe in your dining room is a great way to solidify return customers."
Harpster attests that GREAT Kitchens program is a comprehensive, user-friendly resource addressing all aspects of gluten-free foodservice, and hopes more chefs will see the benefits of proper training through GREAT.
"Trained chefs can easily eliminate ingredients to make a dish gluten-free, but it's understanding safe preparation, cooking, and service that they need to master."
GREAT in the News:
*Tell your restaurant it's time to get GREAT*
Learn more about gluten-free restaurant training from NFCA >>
---
---
By Cheryl McEvoy, NFCA Online Content Manager
Wild Veggie
Soups often tout the amount of vegetables they contain, but Wild Veggie is just vegetables. And one vegetable, at that. That may sound boring, but each soup allows its featured vegetable to shine. Currently, the stars are Red Pepper, Carrot and, my favorite, Broccoli. The first two, like their original form, are somewhat sweet, while the third is savory and slightly salty. The best part about these soups is you can serve them hot, cold or use them to create something completely different. The product's website has recipes from Broccoli Flan to Carrot Aioli, so you can get your daily dose of veggies in a number of tasty ways. The list of ingredients does mention "food starch," which could set off some bells. Wild Veggie said the starch is made from a combination of tapioca and potato starches, so the soup is indeed gluten-free. Enjoy!
Lizbeth Lane Simmer Sauces
I have great appreciation for restaurant sauces, mostly because I don't have the time or patience to make them at home. Unfortunately, no gluten means adieu to roux, especially at restaurants that don't offer gluten-free options, and while there are plenty of recipes for safe sauces, that whole "no time/patience" issue still gets in the way. Lizbeth Lane Simmer Sauces is one way to fake it. The sauces are restaurant-worthy, with options like Marsala & Tarragon, Roasted Red Pepper and Basil Cream, Lemon Piccata and Mediterranean Tomato. Pop open the jar, pour over your choice of protein, simmer with some veggies (spinach worked beautifully), and you'll have dinner ready in 15 minutes flat. I even used the Roasted Red Pepper and Basil Cream to jazz up a gluten-free pizza. Note of caution: The sauces are labeled gluten-free, but a manufacturer's warning states that they are processed in a facility that also contains gluten.
Plaid Cat Baking
Something about the name of Plaid Cat Baking just says "kitchen" to me. "Low stress" was floating around there, too. Fortunately, I was right about both. These gluten-free baking mixes are easy peasy to use, and the results are delicious. The chocolate chip cookies, in particular, vanished from the plate within a day – a clear sign of a good find. The gluten eaters in my house whole-heartedly approved of these cookies, so feel free to bake them up whether it's for a gluten-free gathering or mixed company. The brownies were so fudgy I debated throwing them back in the oven to bake an additional 5-10 minutes, but on second thought, I realized that gooey is just the way I like them. They stayed moist for days after I baked them, a good point to note, as the treats are so rich a small square is plenty to kick a chocolate craving. The bread mix makes it easy to crank out a moist and buttery loaf, but like the brownies, it was a bit gooey even after the full cooking time.
Marion's Smart Delights
Whether it's a birthday party, potluck or family dinner, you'll probably run into a time where every food allergy or intolerance is accounted for. That's when you can reach for Marion's Smart Delights. The mixes are allergen-free, allowing you to add, substitute, or leave out whatever you need to meet everyone's needs. The Lemon Bars, for example, can be made egg-free, dairy-free, nut-free and soy-free (in addition to being gluten-free), depending on how you make it. Our batch, which used traditional eggs and butter, yielded a light and fluffy bar with wonderfully tart flavor. The Cookie/Muffin mix is so versatile that you can use it to make anything from chocolate chip cookies to carrot cake, all depending on what you add. I opted for cookies, using the dough to make a combination of shortbread, chocolate chip and chocolate chip with sliced almonds. The cookies were a little dry but pleasantly not too sweet (a result of the mix being reduced sugar and low sodium for heart-healthy baking).
*Get Hot Products updates from NFCA every week!*
Visit our Gluten-Free Hot Products blog >>
---
Celiac Disease Linked to Asthma
Individuals diagnosed with celiac disease are 60% more likely to develop asthma, according to researchers in Europe. Led by renowned epidemiologist Dr. Jonas Ludvigsson, of Orebro University Hospital and the Karolinska Institutet in Sweden, the research team compared more than 28,000 individuals diagnosed with celiac disease to more than 140,000 individuals who did not have celiac, as reported by Reuters Health. According to the results, individuals with celiac disease were at higher risk of developing asthma. "Indeed, for every 100,000 people with celiac disease, 147 will have asthma that would not have occurred in the absence of the digestive disorder," the report noted.
Read more in NFCA's Research News >>
Canada Reveals New Food Labeling Rules; Beer Industry Exempt
Health Canada has published new regulations for allergen labeling of food and beverages, but deemed brewers exempt until further consultations about proper labeling of beer can be made. The decision was bittersweet for celiac and food allergy groups, which celebrated the enhanced regulations but were disappointed that beer makers would not need to comply. Beer industry advocates argued that adding an allergen warning for gluten would be expensive and unnecessary, as most people know that beer contains gluten. Celiac and food allergy groups, however, argued that not including such a warning would be too great a health risk.
Safeway Shelf Tag System
Safeway has introduced a new shelf tagging system in grocery stores across the country, and gluten-free is one of the main highlights. The "SimpleNutrition" program uses bright green tags to highlight the nutrition and ingredient benefits of qualifying products. Each tag focuses on up to 2 out of a possible 22 different benefits, including things like Gluten-Free, Organic and Sodium Smart.
Read more about the new shelf tags >>
Phillies Player Diagnosed with Gluten Allergy
Philadelphia Phillies player Raul Ibanez recently revealed that he has been diagnosed with gluten and dairy allergies. In a video interview, the athlete explained that he had not been feeling well and was struggling in practice. He had previously tested negative for allergies, but a nutrition specialist in New York found that his body showed a delayed allergic response to gluten and dairy. He has since changed his diet, which has been a challenge, but led to improvement.
Gluten-Free Pizza Heats Up Discussions
From blog posts to restaurant news, everyone's talking about gluten-free pizza. In January, RedBrick Pizza introduced a gluten-free crust, and Minsky's Pizza Café & Bar just completed GREAT training at several locations. Last month, ATX Gluten-Free hosted Gluten-Free Pizza Fest 2011, prompting other bloggers like Shirley of Gluten-Free Easily and Karina of Gluten-Free Goddess to share their old favorites and new finds. To top it off, NFCA hosted"Understanding Gluten-Free Foodservice Opportunities" at the International Pizza Expo on March 1.
Get a recipe for gluten-free Mediterranean pizza >>
*Stay informed between newsletter mailings!
Check our News & Blogs for frequent updates >>