August 2014
August 2014

COLUMNS

Cooking with Oonagh
HEALTH & WELLNESS
FDA Gluten-Free Labeling Rule

Officially in effect!
Research Opt-In

Stay up-to-date
Celiac Disease, Gluten Sensitivity & FODMAPs
FOOD/LIFESTYLE
Gluten-Free in College

Resources for students and parents
Gluten-Free Travel

Best & worst airlines
NEWS & UPDATES

Dining Out

Conference Recap
Contact:
Alicia Carango
Communications Assistant
[email protected]
CHAT WITH NFCA:
NFCA President and CEO
The Power of the Positive
There has been a lot of negativity swirling around the gluten-free community lately. Between articles claiming that non-celiac gluten sensitivity ('gluten sensitivity') doesn't exist, some restaurants not taking our gluten-free needs seriously and the daily challenges of living with a gluten-related disorder, it's easy to start feeling pretty down and negative. But, as a "glass half full" kind of woman, I find it healthier to take a look at the positive side.
I am just like you. I get glutened at restaurants. I struggle to get some of my family members tested for celiac disease. I have to carefully plan every detail of every business trip and family vacation. And yes, I too get frustrated sometimes. When I reach that point though, I take a step back and think about what life was like for me over 20 years ago, when I remained devastatingly ill and lived with the constant burning questions, "What is wrong with me? Am I dying of cancer?"
My point is this : Those of us who know that we are living with celiac disease or gluten sensitivity are the lucky ones. We know the trigger to our ailments and, even though it may be challenging sometimes, we're able to avoid gluten and restore our health. Now that we have the diagnosis of celiac disease or gluten sensitivity, we can do our homework and educate ourselves on how to live a happy, healthy gluten-free life.
Is it frustrating that people don't always understand why I need a gluten-free diet? Yes. And do I wish all restaurants knew how to safely serve us? Of course. I know that you feel the same; we hear it from you regularly on social media. We can stay mad and be frustrated and avoid restaurants for the rest of our lives, or we can do something about it. I choose to do something about it.
Without a doubt, education is key to creating safety and understanding in a gluten-filled world. I hope that you will join me and the National Foundation for Celiac Awareness (NFCA) team in our pursuit to educate not just the gluten-free community, but those outside of the community. Here are three things you can do right now to get the ball rolling:
Share the Celiac Disease Symptoms Checklist on social media. 83% of people with celiac disease remain undiagnosed or misdiagnosed. Just a few years ago, the undiagnosed rate held steady at 97%. Our efforts are working, but we need your help. Sharing the checklist is a simple, yet incredibly impactful way to spread the word.
Don't give up on your untested family members. Tell them about their risk of developing celiac disease, since it is a genetic condition. Ask them to read this web page on Celiac Disease in Families and encourage them to talk to their doctors as soon as possible about getting tested.
As we like to say at the NFCA office, foodservice establishments don't know what they don't know. Tell them about the severity of celiac disease and gluten sensitivity and why gluten-free food (prepared correctly) is the key to living a healthy life for you. Encourage your child's school to get trained in safe gluten-free food preparation through GREAT Schools, Colleges and Camps and tell your local restaurants and hospitals about the GREAT Kitchens gluten-free online training program.
Will you accept this invitation to join us on our mission? Tell us about how you're helping the cause on Facebook or Twitter or show us on Instagram. Together, we can help our community live life to the fullest.
To our GREAT health,
Alice Bast
---
---

I taught Lithuanian cooking classes for about 10 years, and spent a month at Vilnius University in Lithuania studying in 2005. I had forgotten about this soup until I saw a recipe in an American book and also from Lithuanian Heritage magazine. I have made it to my taste. It is very subtle and mild.
BLUEBERRY LEMON CRUMB CAKE

Can easily be made dairy-free
This is based on a wheat-flour recipe from a local farm stand in New Hampshire. It's one of those recipes that requires only ingredients you probably already have and plenty of fresh fruit. I made it with a mix of fresh strawberries, peaches and blueberries, then I made a version with just blueberries. If you use frozen berries, the cooking time will be significantly longer and the cake far moister.
About Chef Oonagh Williams
Chef Oonagh's son was diagnosed over 5 years ago with no previous symptoms. She has gluten sensitivity (but with celiac disease genetic markers), and has cousins with celiac disease. 'Like' Chef Oonagh at Gluten Free Cooking with Oonagh on Facebook, where she posts links to her recipes, her Delicious Gluten Free cooking cookbook (over 200 pages), appearances on the local ABC station, products, her classes, and where you can meet her when she speaks at conferences nationwide. E-mail at [email protected]. Chef Oonagh is British, has a culinary arts degree, trained in London and Switzerland and lives in New Hampshire.
Related Content:
---
Gluten-Free and Dairy-Free Blueberry Swirl Muffins
By Silvana Nardone
Get your gluten-free cooking and baking questions answered by the expert! Have a question for Silvana? E-mail Alicia at


[email protected]


and your question could be answered in a future NFCA newsletter.
My son Isaiah's diagnosis with gluten sensitivity led me to start experimenting with gluten-free and dairy-free recipes. It took a lot of trial and error, but it was worth every effort to recreate my family's old favorites—and even to find dishes that would become our new favorites!
I know from experience just how challenging a celiac disease or gluten sensitivity diagnosis can be. That's why I enjoy sharing my knowledge with the gluten-free community. I'm happy to announce that my next cookbook will be available on September 2. As a thank you to the NFCA community members who follow this column, I'm giving you a sneak peek at just one of the recipes that will be included in Silvana's Gluten-Free and Dairy-Free Kitchen: Timeless Favorites Transformed .Enjoy!
Blueberry Swirl Muffins

Between the whole blueberries and the blueberry swirl, these muffins deliver a burst of flavor in every bite. The lemon sugar makes the tops extra crunchy.
About Silvana Nardone

Silvana Nardone is the editor-in-chief of the all-digital, gluten-free magazine, Easy Eats . Silvana is also the author of Cooking for Isaiah: Gluten-Free & Dairy-Free Recipes for Easy, Delicious Meals and publisher of Silvana's Kitchen, a blog that takes the guesswork out of how to feed a family with food allergies. Previously, she was the owner of a Brooklyn-based bakery, Fanciulla Specialty Foods, and the founding editor-in-chief of Every Day with Rachael Ray.
---
---



The FDA's Gluten-Free Labeling Rule is in Effect!

It's official! As of August 5, 2014, all FDA-regulated packaged foods bearing a gluten-free claim must adhere to the guidelines established by the U.S. Food and Drug Administration (FDA). There are many components to the gluten-free labeling rule and there's a lot to learn when it comes to what to look out for on food packages and manufacturer compliance. NFCA urges you to learn about the ruling in our dedicated web section, which contains answers to frequently asked questions and an outline of the rule requirements. You also can access two free webinar archives:
"Understanding the FDA's Gluten-Free Labeling Rule Part 1: What You Need to Know"
"Understanding the FDA's Gluten-Free Labeling Rule Part 2: Focusing on Compliance"
Do you have questions about the ruling? E-mail them to [email protected]. Your questions will help NFCA continue to learn more about the needs of both gluten-free consumers and food manufacturers so that we can determine how best to help our community eat without fear. It's essential that we use a unified and consistent voice to amplify the medical need for a gluten-free diet and how essential safe food is for the health of those with gluten-related disorders.
---
---
It's an exciting time in celiac disease research. New things are happening every day and there are so many ways for the community to be involved. From surveys and focus groups to clinical trial participation, people with celiac disease and gluten sensitivity are needed to help move research forward. NFCA is committed to sharing the latest research news and opportunities so we all can be a part of it.
---
---
Allergic Living Sneak Peek
The Link Between Celiac Disease, Gluten Sensitivity and FODMAPs
By Alice Bast, NFCA President and CEO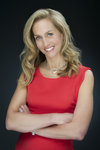 It's the most dreaded phrase among patients of all kinds: "I don't know." When it comes to our health, we find comfort in answers and seek definitive causes with proven treatments. But sometimes, uncertainty can be a good thing. It's a sign that we're asking questions, exploring every angle, and never taking one solution as an absolute truth.
Such is the case with non-celiac gluten sensitivity. Virtually unrecognized a decade ago, gluten sensitivity is now a baffling puzzle that has prompted nearly 200 studies in the past two years alone. Today, we have more questions than ever, proof of increasing research and knowledge, not the lack of it.
Doctors and researchers are grappling with the questions that frustrate us, and they have a steadfast commitment to answering them. As Dr. David Sanders, chairman of the health advisory committee for Coeliac UK, reminded us recently: "We are still on a learning curve ourselves about this condition and its natural history, and patients need to understand that."
One of the biggest questions to emerge recently – and an item of hot debate at the International Celiac Disease Symposium last fall – is whether the explosive prevalence of gluten sensitivity is truly due to gluten, or whether other factors and food culprits could be part of the cause.
Related Content:
---
College students across the country will be heading back to campus in the coming weeks. In addition to scheduling classes, buying textbooks and stocking up on dorm room essentials, gluten-free college students have one other thing to prep for – managing their gluten-free diets away from home.
NFCA and Blue Diamond are teaming up to help college students get started on the right foot. All through August, parents and students can enter to win a gluten-free care package, courtesy of Blue Diamond, by simply filling out our quick and easy entry form.
But, that's not all! We'll be sharing tips from current gluten-free students, alumni and parents to make college life easier for students so they can focus on their studies and making memories.
Thanks to Blue Diamond for making this campaign possible!
---
By Anna Sonnenberg of Gluten-Free Jet Set
Whether you're taking off on a short hop or a long overseas flight, flying gluten-free can be challenging. While gluten-free travelers should always pack safe and healthy snacks for a flight of any length, the good news is that more and more airlines are able to accommodate special food requests, especially on longer flights. There may not be any 100% gluten-free airlines quite yet, but some airlines are much friendlier to gluten-free travelers than others.
Out of 80+ major airlines worldwide, over three-quarters offer a gluten-free meal on long-haul flights, but passengers should be sure to read the fine print. Some of these meals actually are noted "low gluten" or "not suitable for celiacs." Snacks on shorter flights or between meals, however, are a different story. Only one major airline regularly offers complimentary gluten-free snacks, and just about a dozen airlines offer gluten-free snacks for purchase. Read on for your best and worst airline options, and take some of the guesswork out of flying gluten-free.
Gluten-Free Airline Options: North America
In North America, JetBlue stands out as the only airline to reliably provide complimentary gluten-free snacks (Popcorners chips), along with some of the healthiest plant-based foods for purchase. Other North American carriers offering snacks for purchase include Air Canada (gluten-free crackers and cheese), Alaska Airlines (Mediterranean tapas selection), Delta (Mrs. May's Nut Crunch), United (Two Degrees bars), and Virgin America (Udi's granola and Crunchmaster crackers).
---
---
Teaming Up for a Common Goal
Food Allergy Research and Education (FARE) hosted their first-ever allergen conference. Beckee Moreland, NFCA's Director of GREAT Kitchens, was invited to be a part of this conference to speak to the needs of the celiac disease and gluten sensitive communities. While food allergies, gluten sensitivity and celiac disease are completely different conditions, they are both treated the same way: through avoidance of the trigger foods. In addition, people with food allergies and celiac disease deal with daily dilemmas that affect their quality of life. These common denominators make FARE and NFCA perfect partners in raising awareness of special dietary needs.


NFCA's Beckee Moreland (second from left)
enjoying dinner with her FARE friends.
Beckee's first speaking session, "The Spectrum of Food Allergies: Related Disorders" was shared with Dr. Wendy Book from the American Partnership for Eosinophilic Disorders, and Tonya Winders from the Allergy & Asthma Network. Together, these experts focused on educating the audience on conditions that tend to go hand-in-hand. By alerting the food allergy community to the connections to celiac disease, we can increase diagnoses and help people adopt the life-saving gluten-free diet.
On the second day of sessions, Beckee was a part of a panel that talked about the unique challenges faced by college students living with food allergies and gluten-related disorders. She was joined by expert panelists Anne Thompson, a food allergy mom and patient advocate, Beth Winthrop of Sodexo, Betsy Craig of AllerTrain, and Kristi Grim from FARE. The focus of the session was to provide parents and students with valuable information concerning college entry and what services and contacts will assist them.
---
Free Webinar: Live Q&A with Gluten-Free College Students and Grads
"We managed celiac disease in college and you can too!"
Tuesday, August 19, 2014 at 8:30 p.m. EDT/5:30 p.m. PDT
NFCA is excited to announce a different format for this year's annual college webinar – a live panel discussion featuring the gluten-free experiences and opinions of young adults who have walked unique paths on their celiac disease management journeys. This new format will allow for viewer driven content during a live question and answer period. Attendees also will benefit from access to key resources and learn about common concerns faced by the college population.
This webinar is appropriate for current and prospective students, friends, family, parents, foodservice professionals, residence life staff and college administrators.
A Week for the Celiac Disease Community at Arenas Del Mar in Costa Rica
September 13-20 and November 8-15, 2014
In support of the National Foundation for Celiac Awareness (NFCA), Arenas Del Mar will host two Weeks for the Celiac Disease Communityduring the weeks beginning on September 13th and again on November 8th.Both restaurants at Arenas Del Mar will go 100% gluten-free for their guest's safety and comfort.
The Week for the Celiac Disease Community was inspired by the Arenas Del Mar owner's daughter, who is diagnosed with celiac disease. The family knows first-hand how gluten-free needs can affect travel and are excited to offer a worry-free week to others living with celiac disease or gluten sensitivity.
All the kitchen staff at Arenas Del Mar will have completed NFCA's GREAT Kitchens gluten-free training program before the community weeks begin. A portion of proceeds earned during the community weeks will benefit NFCA's free programs and services.
Learn more about the Week for the Celiac Disease Community in

NFCA's Event Listing

.
---
---
By Alicia Carango, NFCA Communications Assistant
In Response to "I'm Gluten Intolerant…Intolerant"
The gluten-free fad diet has sparked annoyance and frustration both inside and outside of the celiac disease and gluten sensitive communities. Chef Mark Vetri recently authored an article on The Huffington Post expressing his frustration with those who claim to have gluten sensitivity, but do not truly maintain a gluten-free diet. His article created quite a stir so Claire Baker, NFCA's Director of Communications and New Media, posted a response both to thank Chef Vetri for acknowledging the severity of celiac disease and to educate others on the existence of gluten sensitivity.
To read Claire's response and to see the original Huffington Post article, visit Celiac Disease in the News.
Celiac Disease Officially on the Radar
The U.S. Preventive Services Task Force (USPSTF) made a call for public comments from healthcare professionals regarding celiac disease screening. Input gained from this forum will guide new standards for celiac disease testing and screening. This news is incredibly exciting to NFCA as it means celiac disease finally is gaining attention as the serious autoimmune condition that it is. This is a great way to top off NFCA's 11 years of raising awareness of celiac disease.
Learn about NFCA's role in physician education and more on the USPSTF public comments forum.
Congratulations, Loyola Marymount University!
Loyola Marymount University (LMU) in Los Angeles, California ranked #3 on the Top 10 Gluten-Free Accommodating Colleges list compiled by Udi's Gluten-Free. LMU was one of the first universities in the country to achieve NFCA's GREAT Schools status, meaning the foodservice team is trained in safe gluten-free food preparation and demonstrated their ability to keep students safe through a variety of strict protocols and best practices. Congrats, LMU, and thank you for your commitment to our community!
See who else ranked on the list here.
Celiac Disease: One of the "5 Diseases Most Doctors Often Get Wrong"
ABC News recently shared an article highlighting the most commonly misdiagnosed conditions. Unfortunately, celiac disease is still on that list. On the plus side, diagnosis rates of celiac disease are improving. A few years ago, 97% of people living with celiac disease remained misdiagnosed or undiagnosed. Today, that number is down to 83%. There's still a lot of work to be done, but awareness is improving. You can help improve the rate of diagnoses by sharing NFCA's Celiac Disease Symptoms Checklist.
Read the full article from ABC News.
---
Ice Cream Sundaes with Walmart Great Value Gluten-Free Cookies and Granola Bars
By Jennifer North, NFCA Vice President
I spent the first half of my day burning calories last Sunday because I knew I would be spending the afternoon finding as many ways as possible to pair Walmart's new Great Value gluten-free products, which bear NFCA's certification trademark (see www.gf-cert.org to learn more), with ice cream!
My favorite combinations were:
The best part about the experience is that I got everything I needed in one spot, was easily able to verify gluten-free status of the items I wasn't sure about (I already knew the ice cream and candy were gluten-free) and the whole experience didn't break the bank.
See the pictures of my various ice cream sundaes and get more inspiration for your own gluten-free sundaes.
Sam Mills Gluten-Free Pretzel Sticks
By Alicia Carango, NFCA Communications Assistant
The NFCA gals have been snacking away on these gluten-free pretzel sticks from Sam Mills. They have a satisfying crunch that is comparable to a gluten-containing pretzel. The pretzels have a smooth, buttery taste that makes it tough to eat just one stick. These are the perfect road trip companions and will make an easy addition to your gluten-free kid's lunchbox or even your own! Check them out on the Sam Mills website.
GemWraps

By Alicia Carango, NFCA Communications Assistant
NFCA President and CEO Alice Bast has been raving about GemWraps. Both Alice and her daughter give the products two thumbs up. These wraps are totally unique; they're gluten-free and made from fresh fruit and veggie puree. The best part? They are only 10-15 calories per serving and contain no artificial ingredients! Pretty unheard of for a wrap of any kind. GemWraps offer a large variety of flavors and their uses are endless. You can make gluten-free versions of traditional wraps or fry your own homemade veggie "dumplings." See all the varieties at www.NewGemFoods.com.
Sam Mills Gluten-Free Chili Tortilla Chips

By Alicia Carango, NFCA Communications Assistant
Have a fiesta with gluten-free Chili Tortillas Chips from Sam Mills. These taste like your standard tortilla chips but pack a spicy punch. The great thing about the chili flavor is that it's hot enough to give them a kick, but not so hot that you can't enjoy the flavor. Grab a few avocados to make your own fresh guacamole and pair it up with some Chili Tortilla Chips for a tasty summer snack. Find these chips and other varieties from Sam Mills here.
---
---
*Stay informed between newsletter mailings!*
Check our News & Blogs for frequent updates >>