August 2011
COLUMNS

Tid Bits with Tina
HEALTH/WELLNESS

Celiac & Skin: Part 2
FOOD/LIFESTYLE

Video: Alternative Appetites (NEW!)
NFCA IN ACTION

Special Kids-Only Fundraiser
COMMUNITY

Pleased to Tweet You
DEPARTMENTS

Coming Attractions
Contact:
Cheryl McEvoy
Online Content Manager
CHAT WITH NFCA:
NFCA Founder & President
A Pie in the Sky Idea Takes Flight
What do gluten-free kids miss the most? Pizza and birthday cake. As much as parents hate to hear it, especially when good nutrition is a national goal, even the healthiest eaters crave the special snacks and foods their peers are eating.
It's not just the flavor that makes it so desirable. It's also what's around the plate: Friends. Family. A camera capturing all the fun. When you can't eat the food, it's hard to stay involved. Without a slice to enjoy, gluten-free kids get left out of the picture…sometimes literally.
It's a struggle when they're young. You just want them to fit in and feel like a 'normal' kid. But it's a pattern that continues into adulthood. Just last month, NFCA Athlete for Awareness Kaitlyn Breneman noted that her school's Senior Night celebration featured a cake she couldn't eat. Then there are the college students who watch their friends eat free pizza at every club meeting or group gathering.
So, NFCA is working to make lunchtime a bit easier. We teamed up with Schwan's Food Service, Inc., a nationwide foodservice provider, to make their gluten-free pizzas available in cafeterias and dining halls from K-12 and all the way through college.
Schwan's Food Service offers gluten-free pizzas in ovenable packages for schools, and pizzas on individual trays for colleges and universities. In our role, NFCA will teach Schwan's sales teams the ins and outs of gluten-free so they'll be well-equipped to answer
questions about these gluten-free options. Schwan's Food Service teams will also encourage clients to complete gluten-free training through NFCA's GREAT Kitchens program, so those gluten-free pizzas will stay gluten-free, from box to belly.
That means your child could soon join the lunch line or grab a whole pizza at the dining hall, just like their friends. Like I said, it's not just about the food; it's the experience that also makes the difference.
[For more information about Schwan's new gluten-free pizzas, see Celiac in the News.]
I asked my Facebook friends what they do to help their gluten-free kids feel 'normal.' Their answer: Sometimes, you can't. What you can do is go above and beyond so any differences are positive. Here are some tips:
Get the right equipment. Let your kid pick out the coolest lunchbox they can find. If they're packing a lunch, they should do it in style.
Throw in some fun. There are plenty of gluten-free foods that keep kids in mind. Froose Brands, Bell & Evans, and Rudi's Gluten-Free Bakery are just some of the companies that have kid-friendly packaging and appeal to kids' tastes. It's more 'treat' than 'treatment.'
Razzle dazzle them. Kids may be hesitant to try a gluten-free cake, but a cake splashed with colors and topped with awesome candles? Now that they'll try.
Non-food is universal. Care packages are a parenting tradition. Send your college kid a box filled with gluten-free food, but include a DVD, video game or another surprise they can share with their friends.
Of course, one way you can always help is by supporting NFCA's gluten-free intiatives, including our latest work with Schwan's. Donate to feed the movement.
Cheers,
Alice Bast
---
---
Gluten-Free Back-to-School Supplies
By Tina Turbin
With back-to-school time just around the corner, it's time to get ready to address some crucial issues in safeguarding the health of your celiac child at school. While brushing up gluten-free lunch ideas and gathering some informative pamphlets on celiac disease for your child's teachers is vital, it's also important to make sure you're informed about a hidden source of gluten—your child's craft and school supplies.
One of the first steps in dealing with celiac diagnosis for your child is discovering hidden sources of gluten in foods. Gluten can lurk in all sorts of food items, such as sauces, deli meats, and canned soups. As if learning about hidden food sources isn't challenging enough, there are a variety of non-food items that could be dangerous to your child's health, many of which are commonly found at school.
Examples of products that can contain gluten are play dough, glue, lotions and soap. [Note: Gluten cannot be absorbed through the skin, but can pose a risk if ingested. Read more in Ask the Dietitian.] Before school begins, you can collect gluten-free versions of these products for your child's classroom or his or her locker or cubby. If he or she has multiple classes, you can contact an administrator about the best area in the school to store these special supplies. Make sure to notify your child's teachers and administrators in writing and verbally, in person if possible, about the dangers of hidden gluten.
So where do you find these supplies? Check out DiscountSchoolSupply.com, which offers a line of allergen-free products, such as gluten-free craft supplies, play dough and glue. It even offers supplies free of other common allergens, such as tree nuts, latex, casein, dairy and soy.
To start the year off right, here's a recipe from my blog for a yummy breakfast on your celiac child's first day of school:

Pancakes with Dedicated Gluten-Free Oats

Ingredients:
1 egg
1 ½ cups certified gluten-free oat pancake mix, plus 2 extra tablespoons
6 oz. organic chocolate yogurt
6 oz organic vanilla soy milk (yogurt and milk used instead of buttermilk)
Directions:
1. Mix all ingredients together. Use a little more of the mix if needed to create a thick enough batter.
2. Pour ¼ cup on the griddle.
3. To be creative, oil a fun shaped cookie cutter and place on griddle. Then pour batter inside, and once bubbles start forming and popping, remove cutter and then flip over.
Hope you enjoy!
Resources:
About Tina Turbin:
Tina Turbin became extremely interested and involved in the subjects of celiac disease, gluten sensitivity and gluten issues a number of years ago, after being diagnosed as celiac after many years of unresolved troubles. Since then, she has engaged in diligent research and writing about these topics, weekly radio shows, developing gluten-free recipes and reviewing companies for celiac consumer safety.
Tina is an award-winning children's book author (DannyTheDragon.com) and donates her current children's audio book profits to the Celiac Disease Center at Columbia University Medical Center. To stay updated on her projects, sign up for her newsletter at www.TinaTurbin.com.
---
---
Gluten-Free Favorites for a Happy Birthday
By Chef Oonagh Williams
August is my birthday month, so I thought I would share with you some of my favorite things. In New Hampshire we are lucky with the amount of fresh fish we can get, either caught at the lake or on the coast. Fish restaurants abound; in many cases, they're literally shacks that have a roaring business during the summer tourist months. Diners eat off paper plates with plastic forks, sitting outside next to the harbor and overlooking the boats tied to the piers.
CARIBBEAN CHOWDER: This recipe is based on a reader's request in the June 2006 edition ofGourmet magazine. I like to take inspiration from magazines and then add my own proven recipes to the dish. For this recipe, I combined my whitefish chowder, Neptune stew and shrimp and crab bisque to create this soup, which I would call more of a Caribbean Chowder. This is very mild and creamy and packed full of wonderful fish. A bit of smoky paprika gives the soup a nice hint of heat without being overpowering.
SALADE NIÇOISE: Made famous in America by Julia Child, the originalSalade Niçoise came from Nice, France, and included raw red bell peppers, shallots, and artichoke hearts. Since then, the dish has been reinvented by numerous chefs, myself included. I took into account what was in the market, so this dish has a lot of flexibility.
PANNA COTTA (PLUS DAIRY-FREE VARIATION): This is an Italian dessert that translates as 'cooked cream.' It is an eggless custard that is made in about 5 minutes, tastes truly sublime and would be suitable for a special dinner. It has a very rich flavor without being too rich or heavy to eat. Serve it alone or with a chocolate or raspberry sauce. (Served with gluten-free almond cookies in photo.)
About
Chef Oonagh Williams
British-born award-winning chef Oonagh Williams has a culinary arts degree and was trained in London and Switzerland. Based in New Hampshire, Chef Oonagh began adapting meals to gluten-free versions after her son was diagnosed with gluten and lactose intolerance two years ago. Chef Oonagh gives presentations and classes on gluten-free cooking and living, consults and guides people in adapting to a gluten-free lifestyle. She appears most months on her local New Hampshire ABC station, WMUR, as the featured chef.
To learn more, visit Chef Oonagh's website at www.RoyalTemptations.com or 'Like' her at Gluten Free Cooking with Oonagh on Facebook.
Related Content:
---
By Whitney Ehret, NFCA Director of Communications
Last month, we introduced "Celiac & Skin," a two-part series highlighting the conditions you've been itching to know more about. Part 1 was all about dermatitis herpetiformis, the skin manifestation of celiac disease. This month, NFCA looks at psoriasis and eczema, two skin conditions that are often found in individuals with celiac disease.
Get a breakdown of each condition, then learn how you can get relief from the pesky and painful symptoms.
Related Content:
---
Rudi's "Unbelievably Good" Contest Winner Shares Gluten-Free Recipe
By Chef Dan Kohler of Renegade Kitchen
It is one thing to consider yourself a judgmental person; it is a completely different game to be considered a judge by others. With great honor, I took the role of judge in Rudi's Unbelievably Good Gluten-Free Recipe Contest a few months ago, and I must say it was more challenging than I imagined.
Rudi's Gluten-Free Bakery sponsored the contest, asking fans to create recipes using the company's gluten-free products. The top three contestants were flown to Boulder, CO, for an 'Iron Chef'-style battle.
Each contestant had a very personal connection to celiac disease, whether it was their own diagnosis or the careful preparation of food for a loved one, and these stories pulled on familiar heartstrings. This disease still is not readily diagnosed, and I'm shocked that most doctors don't think of celiac at the outset of any treatment plan. Needless to say, the work NFCA does to raise awareness is critical.
The cook-off was held at Restaurant 4580 in Boulder, and Martin Hammer, the owner, also was a judge. Martin spoke at length about training his staff to not only smile and nod at requests for gluten-free meals from patrons, but also engage customers. His approach is one I'd like to see all restaurants take: active, positive and scrumptious.
The winner of the competition, Annalyn Varalla Wills, is my special guest in this episode of Alternative Appetites. Annalyn spent the morning cooking with me and sharing her stories. I love a guest who's ready to laugh with me on camera, and Annalyn was just ripe for the occasion.
Her winning recipe for Prickly Pear Rudi-fied Goat Cheese & Rhubarb Treats is easily adaptable to any season, something that earns high marks in my book. Make a tray now and throw it in the freezer. The next time you have guests over, you'll be thrilled to have a tantalizing dessert already prepared and ready to rock.
Related Content:
---
By Patrick Staropoli
My relationship with celiac disease is a unique one, mainly because it fell into place by accident.
Two years ago, I had an ulcer in my throat. After the doctor performed an endoscopy, I woke up to hear the not so comforting words, "I have good news and bad news." It turned out that my ulcer was virtually healed; however, my GI believed I had celiac disease because my intestinal walls appeared very smooth and flat. A biopsy later confirmed it. [Read more of Patrick's Story.]
Even at college, I have learned to cope quite well by following some basic points:
1. Second opinions are good. I was shocked when I was diagnosed. No one in my family has celiac disease, and I didn't even know what it was. It was not until I got a second opinion that I firmly accepted it and took my diet seriously.
2. No symptoms No problems. Although my lifelong lack of symptoms made it more tempting to ignore my original diagnosis, it also presents challenges. Unlike someone with symptoms, I am never fully sure if I ingest gluten. I cannot mark certain dishes or restaurants as harmful due to a bad experience. As a result, I have learned to be very careful when reading ingredients or ordering because I do not want to go through all of the trouble to stay gluten-free and still unknowingly cause damage to my body.
3. The dining hall can be your friend. Often, a dining hall has funds set aside for students with specific dietary needs. A couple times per semester, I can order gluten-free foods online and they are kept in the dining hall to eat whenever. Sometimes I end up with better food than they serve! Speaking of which, I have learned to put effort into my regular dining hall meals to add variety. For instance, instead of just eating plain grilled chicken every day, I might mix it into a salad or chop it onto a bed of rice.
4. Watch the gluten-free food industry. Since being diagnosed, I have noticed an explosion of gluten-free options available in restaurants and grocery stores. My favorites like Outback Steakhouse and P.F. Chang's now have dedicated menus, and thanks to reformulated mixes and cereals, my shelves are stocked full of gluten-free food. Sometimes, it is difficult to eat at local restaurants, but a basic combination (like a burger, no bun, with steamed veggies) can usually be prepared if requested. Which brings me to my final point…
5. Don't be afraid to ask . At first, I wanted to keep my diet to myself because I thought it would be a burden on my friends or waiters. However, most people know someone with an allergy, so they can relate. My friends frequently tell me about new gluten-free foods or recipes they see because it reminds them of me. Thus, instead of being shy about it, keeping waiters and my friends informed of my condition has been beneficial and opened the door to many more options than I originally thought possible.
About Patrick Staropoli:
Patrick Staropoli is entering his senior year at Harvard University, majoring in neurobiology with plans to attend medical school. Since he was 13, his passion has been racing stockcars, which he does frequently when home on summer break.
Related Content:
---
---
NFCA is launching a letter-writing fundraiser, and it's just for kids. Your child can sign up now to be an NFCA Awareness All-Star.
Kids and parents will be provided with all the information and steps they need to send letters explaining why celiac disease diagnosis is so important and how NFCA is helping them live happy, healthy and gluten-free. By sharing their story, your child can help others realize the magnitude of this need. And, it may even help some people recognize their own symptoms of celiac disease.
Full fundraising tools, including sample letters and how-tos, will launch later this month. Sign up now to stay in the loop.
---
By Cheryl McEvoy, NFCA Online Content Manager
When NFCA launched GREAT Kitchens in 2008, two pizzerias stepped up to the plate. Guidos Pizza in Okemos, MI, and Minnesota-based Pizza Luce recognized that celiac disease was a serious concern, and meeting gluten-free needs would benefit everyone in the long run. Since then, we've heard GREAT feedback from these restaurants. Now, we're sharing their success stories with you.
Please visit these establishments next time you're in the area. Tell them NFCA said they're GREAT!
Guido's Pizza/With Out Wheat

It was a single request that convinced Steve Pollard of Guido's Pizza to get GREAT. His stepmom, who has celiac disease, asked him to make a pizza that she could eat. Three years and 10,000 gluten-free pies later, Steve's mom isn't the only one saying thanks.
When Steve decided to venture into gluten-free, he wanted to do it right. So, he contacted NFCA and completed gluten-free training through NFCA's GREAT Kitchens program. "I found out how to read labels, and that's a big help. Modified food starch, hidden gluten in other foods – it's not just in wheat," he noted.
Plus, Steve added, the familiar NFCA name gave him validity with customers and proved that he took gluten-free safety seriously.
It took 6 months of trial and error, but Steve finally developed a signature gluten-free dough that he was proud to serve. Then there were all the procedures to ensure that dough stayed gluten-free. "It seems common sense to keep [the kitchen] as sterile as possible." Steve said. "So I asked myself 'What would a surgeon do in an operating room?'"
That question has led to a set of rigid policies. Gluten-free ingredients are stored in separate containers on a designated shelf away from the gluten supplies. Equipment used in gluten-free preparation is bagged to seal out gluten when not in use. Employees are not permitted to toss their pizza dough in the air, which keeps airborne flour at bay. Even customers are asked to open doors using a paper towel from strategically placed dispensers so they don't contaminate the handles.
Steve estimates that he makes at least 10 gluten-free pizzas per day, and has never received a complaint. In fact, the response from the gluten-free community has been so positive, he decided to do more.
Earlier this year, Steve expanded next door and opened With Out Wheat (WOW), a dedicated gluten-free deli featuring everything from sandwiches and strombolis to English muffins and cinnamon rolls – all gluten-free. The baked goods are made in-house, and fresh ingredients are used throughout. Sandwiches are made with Dietz and Watson or Hormel Naturals meat, then served with a hand fruit instead of chips.
With inventive recipes like gluten-free breakfast pizzas already on the menu, you think Steve would run out of ideas. But, there are always new suggestions, and Steve welcomes any challenge. "I want people to eat, and I want to be able to feed them," he said.
On the day I interviewed Steve, he had just finished a call with a customer who couldn't eat rice flour. Rice is a staple in many gluten-free flour blends, but Steve was unfazed. "We've got some potato flour and other things," he said. "We can make it work."
To learn more, visit With Out Wheat online.
Pizza Luce

When customers began requesting gluten-free options at Pizza Luce, the staff was somewhat hesitant. Gluten-free seemed like an impossible feat, until Chief Operating Officer Laura Hansen heard about GREAT Kitchens.
"I looked through your training and discovered it was something very doable," she said. "It just required our managers and staff to stop, think gluten-free, and carry on. We'd been doing a similar separation of items for vegans and vegetarians for years."
Even so, with customers' health at stake, the staff didn't want to take chances. So, the transition was gradual. Gluten-free pizza was introduced at one location, one day per week, until the protocols became second nature. "We figured that if we could super train the Tuesday staff we could safely and successfully add more days and locations," Laura said.
Since then, Pizza Luce has brought gluten-free pizza to five additional locations in Minnesota. Gluten-free pizza is available daily, and can even be ordered online for delivery or pick up. Most recently, the company added gluten-free breakfast and brunch to select locations. Menu items include gluten-free benedicts and Huevos Luceros with quinoa.
Pizza Luce still serves gluten-containing dishes, so the staff must be extra vigilant to avoid cross contamination. Sauces and toppings for gluten-free pizza are kept in a separate, dedicated area, and pizzas are cooked on parchment to avoid contact with any gluten that may have touched the pan. Chefs are on high alert, and if a mistake is made, the dish is thrown out and the whole process starts again.
It was a lot to learn, but Laura embraced the challenge. She recruited a gluten-free customer to walk through the kitchen and troubleshoot potential risks. But the real lesson came when Laura tried going gluten-free herself. "That taught me so much about how prevalent wheat is in the world," she said. "I think everyone should try going gluten-free for 2 weeks, just so they can empathize with celiac sufferers."
It's a keen understanding that has won praise from gluten-free guests. Customers now flock to all six locations for a safe and satisfying meal. "The response was fabulous. Tears, thank yous and much loyalty," Laura said.
Pizza Luce has been enjoying its success and the satisfaction that comes with being a GREAT Kitchen. But mostly, they want gluten-free customers to know: they're here to serve.
To learn more about this GREAT Kitchen, visit Pizza Luce online.
Related Content:
---
Each month, "Pleased to Tweet You" highlights an individual who chatted with @CeliacAwareness on Twitter. If you'd like to be featured, follow @CeliacAwareness and say hello!
Name: Tricia Cardone, CN
Follow her at: @NHHealthyLiving
Tweeting since: June 2009
1. How long have you been serving the gluten-free community?
I have been serving the gluten-free community for over 3 years now. As a certified nutritionist since 1999, I have worked with many clients, supporting them through various health concerns by teaching them about whole food nutrition and providing them tools to prepare meals that are free of gluten, sugar and dairy. In 2008, I attended a seminar given by Dr. Tom O'Bryan on the topic of Gluten Sensitivity/Celiac Disease that was absolutely life-changing for both myself and my clients. I am very passionate about living a gluten-free lifestyle.
2. What do you like to tweet about?
I love to tweet about nutrition, healthy living tips, gluten-free recipes, great resources, inspiring quotes and any articles that have to do with positivity.
3. Why do you follow NFCA (@CeliacAwareness)?
I follow NFCA to keep abreast of the latest updates and because I really appreciate all of their efforts in bringing awareness to celiac disease. There is a wealth of information on the NFCA website. I recommend it to my clients as it is a great resource center.
4. What's your favorite gluten-free dish?
I would have to say it is a toss-up between my broccoli rabe gluten-free pizza and my brown rice pesto pasta.
5. What's one impressive thing you've seen someone do after going gluten-free?
One impressive thing that I have seen someone do is live life more freely without the worries of digestive upsets while going to work or playing sports, etc.
6. In 140 characters or less, why should others join the gluten-free community on Twitter?
Follow the GF community! You will find great recipes, information, support & resources to aid in your healing process #GFRockStars #JoinUs
---
---
Each month, "Face It" highlights a popular post from NFCA's Facebook page, including a sampling of the responses. "Like" NFCA on Facebook and join the conversation today!

Question:

The National Foundation for Celiac Awareness : Have you ever made a special request for a gluten-free product at your local grocery store? Was it successful?

Answers:

Jessica Meyer : Yes, I do it all the time.
Geoffrey Danger Hudson : I made a request at our local package store for Redbridge gluten-free beer and they now stock it.
Kara Thomas : Yes, I used Udi's form letter to request bagels and bread at Kings in Hoboken and they started carrying them.
Melissa Spatuzzo Piombo : I'm gonna try that.
Lisa Rogers : Yes, and they did bring it in! Now we'll see if they get the others I requested. I've also asked for the other markets to better stock and label gluten-free foods. Hey, they're getting there!
Glutenfreeda Foods, Inc. : What a great question! Some manufacturers, like us, have product request forms on their sites that you can print out and take in with you. This makes the request MUCH easier for the buyers. Gluten-free is a destination spot for stores now and they know that if a store carries a great selection of the best gluten-free products available, their customers will tend to do most of their shopping at that location.
Amy Leger : I did one time about 10 years ago when I wanted EnerG's pretzels. My then 2-year-old celiac liked them, and at the time there was hardly a gluten-free snack for her to eat. My neighborhood grocery store manager thought I was speaking Greek. I left feeling hopeless. The pretzels didn't appear on the shelves until probably 2007– when I'm sure the powers that be came up with the idea "on their own." So many years later and it still frustrates me to no end.
Lucy Graziano : Yes & Yes. Raley's Supermarkets has always been very good with customer service in general. When I was diagnosed, I had noticed a few items at that time (nearly 4 years ago), but the health food section wasn't too large. Now it has tripled in size to its own area and they carry everything a celiac needs…
Amy Young : Yes, I used to do it all the time. But I've only seen one store take my suggestion to reality. I've noticed that the "popularity" of gluten-free packaged foods is so much on the rise now that I'm having an easier time finding what I want. If it's not at one store, it'll be at another one.
Suz Starner : YES! Super One in Polson, MT gets Glutenfreeda pizza waps, burritos, as well as gluten-free cheesecakes, etc. Thank you, Super One.
---
NFCA Wants to Know: How Do You Shop Gluten-Free?
NFCA is updating our statistics on gluten-free consumer shopping habits and preferences. Your feedback will help us put real numbers on gluten-free needs and desires when speaking with manufacturers and grocery stores. That means a better gluten-free shopping experience could be on the way sooner.
Participants who provide their email address at the end of the survey will be entered in a drawing for a free copy of Quick-Fix Gluten Free, the brand new cookbook by Chef Robert Landolphi. Winners will be notified via email by Friday, Aug. 19.
Please take the next few minutes to complete this brief survey. The survey closes on Monday, Aug. 15.
---
---
Announcing NFCA's Webinar:


"The Importance of School Nurse Education &


How-To Strategies for Parents of Gluten-Free Kids"


Thursday, August 25 at 9pm ET/6pm PT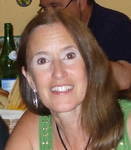 Join NFCA as Nina Spitzer, President of the Celiac Disease Foundation's Greater Phoenix Chapter, leads this valuable hour-long session about your child's gluten-free needs in and out of the classroom.
Nina will:
Explain the 504 Plan and its impact on the child's rights in the school environment.
Advise why school nurses should be educated on celiac disease and the gluten-free diet, including a review of their role in the classroom setting.
Provide a list of school support staff and their appropriate roles in accommodating a celiac child's needs.
Share strategies on how parents can maneuver the school year with their gluten-free child.
Offer tips and suggestions on how parents can create a safe and healthy gluten-free school environment, including recipes and common challenges in the classroom's social setting, such as lunch and snack time, birthday parties and field trips.
Sponsored by Rudi's Gluten-Free Bakery, this webinar is free of charge and the only requirement is a working Internet connection!
Watch & Win!
Three webinar participants will be randomly selected to win a prize pack from Rudi's Gluten-Free Bakery. Each winner will receive
100% organic cotton t-shirt
Large canvas bag ready for your next grocery trip
Kitchen items, including a refrigerator magnet, a sticky note set to track your grocery list, and a clip to keep your Rudi's Gluten-Free Bakery bread fresh
1$ off coupon for your next Rudi's Gluten-Free Bakery purchase
Three more webinar participants will be randomly selected to receive a prize pack of Rudi's newest gluten-free products. Each winner will receive:
1 bag of Rudi's Gluten-Free Multigrain Hamburger Buns
1 bag of Rudi's Gluten-Free Multigrain Hot Dog Rolls
1 bag of Rudi's Gluten-Free Pizza Crust
2011 Checking for Charity Ice Hockey Tournament
August 12-14 at Skate Zone in Voorhees, NJ
Enjoy a weekend of hockey while supporting celiac awareness. The 3rd Annual Checking for Charity Ice Hockey Tournament brings together teams that skate for a charitable cause, and volunteer Laurence Kagan is gathering a team to benefit NFCA. Proceeds from the tournament, including auctions, donations and team registrations, will be divided among the charities highlighted at the event.
Please come out to support Laurence and his team as they spread the word on the ice. Laurence is still looking for players to join his team. For more information, see the event listing on Facebook.
*For more gluten-free and celiac awareness events, visit our Upcoming Events page.
---
---
Guido's Pizza Takes Michigan Area Gluten-Free Dining to the Next Level
GREAT news for Michigan area celiacs: Guido's Pizza is taking gluten-free to the next level!
Steve Pollard, owner and proprietor of the Okemos/Haslett, MI Guido's location recently opened WOW (With Out Wheat), a dedicated gluten-free deli with nearly all items made from scratch – including the breads and pizza crusts.
As a GREAT Kitchens graduate and developer of his own signature gluten-free pizza, Steve says his staff consists of people with celiac disease or who have family members with celiac, which gives customers ultimate trust and confidence in his menu.
Steve says the new WOW gluten-free menu will be available on their website soon, but stay tuned to www.wowglutenfreefood.com for news and information about the dedicated gluten-free deli.
Rudi's Gluten-Free Bread Now Available at Costco
According to Connie Sarros' fantastic monthly newsletter, you can now find Rudi's Gluten-Free Bakery products at Costco! A GREAT Business Association member and NFCA supporter, Rudi's Gluten-Free Bakery will soon be shipping their bread to the following Costco locations (look for it in the freezer section):
21398 Price/Cascades Plaza, Sterling, VA
1200 South Fern Street, Arlington, VA
1 Industrial Lane, New Rochelle, NY
156 State Route #10 West, East Hanover, NJ
201 Allendale Road, King of Prussia, PA
1718 Boston Post Road, Milford, CT
1050 Cranberry Square Drive, Cranberry TWP, PA
202 Costco Drive, Pittsburgh, PA
1300 Edwards Ferry Road, Leesburg, VA
43 Centeron Rd, Mount Laurel, NJ
75 Freshwater Blvd., Enfield, CT
2400 Five Lees Lane, Lanham, MD
GREAT in the News
To learn more about GREAT Foodservice , contact [email protected] .
Related Content:
---
By Cheryl McEvoy, NFCA Online Content Manager
Pasta Prima
I've always admired the refrigerated packs of ravioli at the grocery store, and now there's a gluten-free equivalent. Pasta Prima has introduced Gluten-Free Butternut Squash Ravioli and Gluten-Free Three Cheese Ravioli, and they're as easy to make as they are delicious. Simply boil water and drop in the raviolis for about 3 ½ minutes. Like many gluten-free pastas, the finished raviolis were slightly gummy; however, the flavorful fillings more than make up for it. The Butternut Squash was creamy and practically made its own sauce when I cut into the squares. The Five Cheese version was filled with the distinct and delicious flavors of ricotta and parmesan. With a little oil or sauce to keep them from sticking, these raviolis could easily work for a dinner with friends.
El's Gluten-Free Snacks
Pub mix and bagel chips have been revived! El's Kitchen has transformed the tired party staples into flavorful gluten-free snacks, using a blend of spices the company has become known for. El's Medleys includes a mix of gluten-free pretzels, bagel chips, corn nuts, corn chips and potato chips, all with a zippy dose of spice. It's enough of a kick to turn off kids who prefer the more classic cheese-laden mix, but it was a big hit at our office. El's Gluten-Free Bagel Chips have the crunch and texture of the traditional bagel chip, but it packs a unique flavor. Cumin, chili powder, honey – it's spicy and sweet, almost pumpernickel-ish. However you define it, the Bagel Chips are primed for a bean dip.
Svelte
The name calls to mind a lean, towering physique, and that pretty much hits the nail on the head. Svelte is a delicious soy-based protein drink that comes in four flavors: Chocolate, French Vanilla, Cappuccino, and my favorite, Spiced Chai. The drinks come in an oversized (15.9 oz) juice box with a screw cap, so it's ideal when you're on the go or at your desk. The drinks are creamy and filling, with 16g of protein and 8g of fiber, but they don't weigh you down like a milkshake. The flavors are spot-on, with just a hint of an aftertaste and no gritty texture often found in protein drinks. While it's intended to help you maintain a healthy weight, Svelte is also an easy way to beef up your meals when you could use a few more pounds.
Slather Brand Slatherin' Sauce
I'm not one to pour on the condiments, but barbecue is a different story. Getting messy is all part of the fun, and that's what Slather Brand is all about. The Original and Spicy Slatherin' Sauces have the familiar blend of ketchup and honey, plus a few sweet and salty notes from pineapple, garlic and spices. The sauces are gluten-free – the staff has personal celiac experience, so they understand the safety concerns – and they come in a variety of sizes, so you can go to town when you open a bottle. Plus, Slatherin' Sauce can be incorporated into a number of recipes. Among the most intriguing: Spicy Slathered Dark Chocolate Truffles.
*Get Hot Products updates from NFCA every week!*


Visit our Gluten-Free Hot Products blog >>

---
Celiac in the News
FDA Reopens Public Comment Period on Gluten-Free Food Labeling Rule
The Food and Drug Administration (FDA) wants to hear your thoughts on the proposed rule for labeling of gluten-free foods. The current proposed rule, which was published in 2007, defines "gluten-free" as products containing less than 20 parts per million (ppm) of gluten. This threshold follows the standard used in many other countries. During a teleconference about this announcement, FDA said they want to meet the needs of gluten-free customers and food manufacturers in their final definition of "gluten-free." The FDA committed to acting quickly in response to the comments received, and projected that a final rule would be published by the 3rd quarter of 2012, provided that no additional issues arise.
For more information, including how to comment on the proposed rule, read this news post.
42,000 Children Under Age 5 May Die from Undiagnosed Celiac Each Year
About 2.2 million children under age 5 have undiagnosed celiac, according to a new study offering the first global estimates of the autoimmune disease. Conducted by a group of Swedish and South African researchers, the study also found that about 42,000 children may die each year from undiagnosed celiac. Researchers based their estimates on the limited data available related to celiac disease prevalence, diagnostic rates and the likelihood of mortality. The researchers noted that poorer areas of Africa and Asia are at greatest risk for high mortality rates, as awareness of the condition and its dietary treatment is low.
To read more about this study, visit Research News.
Major Food Provider Brings Gluten-Free Pizza to Schools and Universities
Schwan's Food Service, Inc., a leading provider of pizza to K-12 schools, colleges and universities, healthcare facilities and other foodservice venues, has introduced two new gluten-free pizza products to the market. With nearly 40 years' experience bringing pizza to 75% of the nation's schools, Schwan's is committed to ensuring their products are nutritious and delicious. The two new gluten-free pizzas – one for the K-12 market and one for colleges and other operations – are the latest examples of this commitment. Schwan's Food Service teamed up with the NFCA to better understand the challenges of gluten intolerance and celiac disease, provide training for their sales force, and offer training to their customers.
For more information on these products, visit glutenfree.schwansfoodservice.com.
Poor Biopsy Practices Contribute to Low Diagnostic Rate
Could the number of biopsy samples affect your celiac diagnosis? According to a new study, it might. Researchers in Sweden found that among patients who undergo biopsy for celiac disease diagnosis, 65% did not have a sufficient number of samples. Professional guidelines recommend that biopsies take at least 4 samples, but in cases where celiac disease was suspected, 60% of patients had fewer than 4 samples. Better adherence to guidelines could improve celiac diagnosis rates, according the researchers.
Read more about this celiac research study.
"Crash" Actress Shares Candid Account of Celiac Disease Symptoms
Actress Jennifer Esposito, known for her roles in the Oscar-winning movie "Crash" and the current CBS drama "Blue Bloods," shocked readers with a candid account of celiac disease symptoms in a recent blog post. Esposito explained that she suffered everything from stomach problems and headaches to joint pain and weakness before she was diagnosed. When medications didn't work, doctors said she was depressed and suggested therapy, until one doctor tested her for celiac and found the culprit. According to the post, Esposito is working on a book that chronicles her experience with celiac disease.
For more information, read this story in Did You Hear?
*Stay informed between newsletter mailings! *
Check our News & Blogs for frequent updates >>
---