01/07/2016


Moving in a New Direction: Beyond Celiac
I am thrilled and excited to tell you that the National Foundation for Celiac Awareness (NFCA) is now known as Beyond Celiac. Let me tell you why.
My story may be much like yours. I was diagnosed with celiac disease in 1993 after suffering for years with debilitating symptoms that could not be explained. Not unusually, I was told I was crazy. Instead of digging deeper into my symptoms, doctors suggested that I see a psychiatrist, as if I could have possibly been faking my dramatic weight loss, cracked teeth, hair loss, joint pain and uncontrollable diarrhea. As if I had not had a stillborn baby girl named Emily.
When my diagnosis finally came, I was happy to rely on naturally gluten-free food and I was fine eating foods that tasted like cardboard because, after all, these foods were giving me my life back. I was grateful to know what had triggered my symptoms. And, I thought that being able to control my disease with a dietary change was a blessing.
I don't think that way anymore.
While I still am grateful to have a solution to my symptoms, I know that it is simply a Band-Aid. No matter how hard I try, I am glutened regularly. I'm constantly asked about my diet – people want to know if that's why I am able to maintain a healthy weight. It's not. When I recently had a routine medical procedure, I was offered crackers in the recovery room, even though I told medical professionals that I have celiac disease. I hear stories of teens choosing colleges based on which school can feed them safely, not on the school that meets their academic needs. I know people who developed cancer because their celiac disease remained undiagnosed for so long. I've met mothers who have lost their children before they were able to get to know them, just like me.
In 2003, I started the National Foundation for Celiac Awareness (NFCA) so that people could learn about celiac disease, identify their symptoms and start pursuing a diagnosis. I envisioned a world where people could have access to safe gluten-free food that was available, affordable and delicious. Together with my team, we took action and advocated for the needs of the celiac disease community. We traveled the country and hosted Gluten-Free Cooking Sprees where everyone could eat without fear. We increased diagnoses, dropping the undiagnosed rate from 97% to 83% through educating family members about their risk and offering the first Celiac Disease Symptoms Checklist. Today, the world I envisioned is a reality. There has been a lot of progress. Huge, in fact!
But I am not satisfied. And, neither are many of you.
The truth is we are still sick. Too often, we are not taken seriously. Instead, we're viewed as fad dieters, picky eaters or flat out hypochondriacs. We need to be able to treat a seriousautoimmune disease with better options than through eliminating gluten from our diets. This is no easy task. We shouldn't be left alone to figure out our diagnoses with no guidance from our doctors. We should not have to examine and inspect everything that touches our mouths. We are living in fear of food. The time has come to move Beyond Celiac.
It is time to move beyond the acceptance of lifestyle and diet as treatment for our disease. We need to move forward toward advancing research for innovative, groundbreaking medicines to give those of us living with celiac disease the opportunity to live well, to live without fear or in social isolation. We are proud of the work that we have done since the organization's founding in 2003. Now, we are going to continue to forge ahead in a bigger way and move beyond this disease.
The one thing we are not moving beyond? You. People living with celiac disease are the heart of Beyond Celiac. Each and every single thing we do is done so that you can live well, despite having a serious genetic autoimmune disease. We have a specific plan and a proven track record of success in changing life with celiac disease as we know it.
Please browse through our brand new and improved website – www.BeyondCeliac.org – to see what we've accomplished and what we're doing now to make sure you can live better, longer. We have our sights set on a cure – something that could happen in as little as a decade. Until we reach that goal, Beyond Celiac will be here to support you in every way possible through our vast free programs and resources.
I know that some of you do not see a need for a therapeutic treatment or a cure and I respect that opinion. But, the celiac disease community deserves to have options before us and the right care that is needed to manage a lifelong autoimmune disease. We at Beyond Celiac are on a mission to make sure that we are taken seriously and have every resource available to live the life we imagine.
To moving Beyond Celiac!
Alice Bast
CEO of Beyond Celiac
---

Thank you, Oonagh!



Beyond Celiac would like to congratulate Chef Oonagh Williams as she celebrates her fifth year in contributing to this newsletter. Oonagh, we thank you for your never-ending support and for the delicious recipes you share with us each month!

Recipes for the New Year
By Chef Oonagh Williams
Start the New Year with some more healthy or meatless meals using easily found ingredients. Less meat also reduces your carbon footprint. Use meat as a flavoring the way the French do. Increase the vegetables in your meals and you can reduce the meat. Vegetables are still cheaper per pound than meat.
I've written a monthly recipe column for Beyond Celiac for five years this month. That's a lot of recipes, either naturally gluten-free or adapted to be gluten-free and many either dairy-free or alternates listed. I'm excited to share two more with you this month!
MILDLY SPICY SWEET POTATO AND SAUSAGE SOUP


This is my go-to soup during cold weather, so I normally have all the ingredients and it cooks in about half an hour.
SPINACH AND SUNDRIED TOMATO QUICHE OR FRITTATA

The spinach mix can be poured into a partially cooked pie crust or cooked on its own in a pie plate without a pie crust to be served as a frittata or vegetable side dish.
About Chef Oonagh Williams
You can find Chef Oonagh Williams at Gluten Free Cooking with Oonagh on Facebook, where she posts recipes, links to her New Hampshire ABC appearances and products she's found and tasted. Contact Chef Oonagh for help in following a gluten-free or other food allergy diet. Go to RoyalTemptations.com for her Delicious Gluten Free Cooking eBook with thumbnail colored photos of all the recipes and a list of contents. From kid-friendly Belgian Waffles to adult-indulgent English Trifle and Tiramisu and soups, salads and main course recipes.
---




---
By now you probably know that the National Foundation for Celiac Awareness (NFCA) has changed its name to Beyond Celiac. Beyond Celiac CEO Alice Bast explained the reasons for the change in her newsletter note above. But we want to tell you more about our vision for a world without celiac disease. Until we make that world a reality, we're fighting to help our community live better, longer. In our January social media initiative, we're talking about the big issues at hand, why they are important and how we can work together to make lasting change.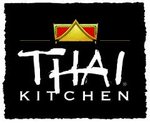 Beyond Celiac thanks Thai Kitchen for sponsoring this campaign!
---

By Beyond Celiac supporter and volunteer Sophia Kagan, age 12

Hi! I'm back to tell you how to stay healthy in the New Year. These are 5 resolutions that will help you to be healthy, aware and active!
1. Get your blood taken. It is extremely important to get your blood drawn regularly as your doctor recommends. This checks if you have eaten a gluten-containing food without knowing it. Gluten damages the villi in your small intestine, so it's necessary to see if you're doing well. It also is a good thing to do because it looks for other illnesses that are connected to celiac disease, just to be safe.
Check the ingredients on your cosmetic products. This goes for girls as well as boys. Lipstick, lip balm, and lip-gloss are problems if they contain gluten. Licking your lips with the product on could get you sick. Gluten can't be absorbed through the skin, but keep an eye out for gluten-containing cosmetics that come in contact with your mouth.
Check and re-check the ingredients of your favorite foods. Food labels are always changing. A product can at any time have a substance in it that contains gluten, even when you have, in the past, read the label on a particular product. It can be upsetting when a favorite food contains or could contain gluten out of the blue, but look at it this way: it's always good to try new foods!
Learn how to eat at restaurants safely. Before you eat out, call the chef and ask if they can accommodate your needs. Also, tell your waiter that you are gluten-free, and always tell them you have celiac disease and to be careful about cross-contact in the kitchen. You want the restaurant staff to understand you are not doing a fad diet, but eat gluten free for health reasons. Speaking of cross-contact, ask the restaurant if people working in the kitchen change their gloves and make sure the food you ordered is cooked separately. It is important to feel safe at new places. You can download the Beyond Celiac Dining Tips Sheet too!
Follow my newsletter column! I will be posting monthly in the Beyond Celiac newsletter and will occasionally do Hot Product reviews of new gluten-free products. I hope to help you feel comfortable and healthy, all while staying gluten-free!
Happy New Year!
Sophia
---
---
Did you get Amazon gift cards during the holiday season? Did you know you can make your purchases on Amazon andsupport Beyond Celiac, all without spending an extra dime? You can! Through Amazon Smile.
Simply make your Amazon purchases through Amazon Smile instead. A percentage of qualifying purchases will be donated to Beyond Celiac and it won'taffect your costs at all. Simply go to www.Smile.Amazon.com and select Beyond Celiac as your charity of choice.
Note: Since the organization is formerly known as the National Foundation for Celiac Awareness (NFCA), any purchases you have made with that charity selected will still come to Beyond Celiac.
Happy Shopping!
---
Tired of the same old snack routine? Get inspired with the Crunchmaster Throwback Snack Hacks and Facts Infographic. We have quick and easy recipes to make delicious gluten-free crackers even better. Download the infographic now!

Thanks to Crunchmaster for sponsoring this infographic!
---

By Christina Frantzis

The bright, fresh ingredients in this citrusy stir-fry provide delicious versatility. It can be served over rice, quinoa or kale salad, or in lettuce cups. It is also free from gluten and the top eight allergens.
Orange Beef Stir Fry
Ingredients:
1/4 cup fresh-squeezed orange juice
1 Tbsp. cornstarch
2 tsp. rice vinegar
1 lb. beef, thinly sliced (striploin, sirloin or flank steak, cut against grain)
1 tsp. salt, divided
1/4 tsp. fresh ground black pepper, plus additional to taste
2 Tbsp. canola oil
Pinch crushed red pepper flakes
1 medium carrot, thinly sliced
4 oz. (1/2 cup) shiitake mushrooms, stemmed and sliced
2 garlic cloves, minced
1 1/2 tsp. fresh ginger, minced
1 tsp. orange zest
3/4 cup gluten-free, allergy-friendly beef broth
1 1/4 cups snow peas, trimmed
---
---

Start the New Year off on the right foot! Brush up on common questions about reading ingredients labels to identify hidden sources of gluten so you can stay healthy in 2016 and beyond.
---
---
Film Screening: The Celiac Project
Park Ridge, IL, Wednesday, January 20, 2016 at 6 p.m.
Advocate Lutheran General Hospital in Park Ridge, IL is hosting a screening of The Celiac Project. It will be a fun evening with a delicious gluten-free catered reception by Denise SanFilippo, a GREAT Kitchens affiliate and chef.
After the screening there will be a brief panel discussion and Q&A with filmmaker Michael Frolichstein, film subject Brandy Trafman, Founder of Living Withoutmagazine Peggy Wagener, Pediatric Gastroenterologist Dr. Esperanza Garcia-Alvarez, and clinical nutritionist Carrie Ek. Discussion to be moderated by Dr. Dean Silas.
Visit https://theceliacproject.eventbrite.com to reserve your free see and email [email protected] if you have any questions.
---
---
In the Headlines:
On the Shelves: