Celiac Awareness Month Blogger Force
Blogger Ambassadors
We extend a huge thank you to our Blogger Ambassadors for their dedication to the gluten-free community and year-long support of Beyond Celiac.
Our Blogger Ambassador Program brings Beyond Celiac and gluten-free bloggers together in our efforts to support youthrough your gluten-free journey. Whether you need new gluten-free recipes, tips on products, travel advice or help navigating life with celiac disease, these bloggers can provide great insight.
Facebook | Twitter | Pinterest | Instagram
Erica Dermer, founder and head celiac in charge of Celiac and the Beast, started her blog because she felt like she had a new voice to bring to the gluten-free table and needed some celiac catharsis through writing.
Facebook | Twitter | Pinterest | Instagram
Cindy Gordon is the owner and author of Vegetarian Mamma and is a foodie who loves to blog about gluten-free vegetarian/vegan recipes. Her family also focuses on foods that are peanut, tree nut, dairy and gluten-free.
Facebook | Twitter | Pinterest
Annette is a native New Yorker, now living in New Jersey. Since she was diagnosed with celiac disease well after the age of 50, Annette has made it her mission to raise awareness in the hopes that others won't have to live for years with unexplained symptoms as she did.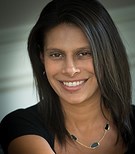 Facebook | Twitter | Pinterest | Instagram
Jackie is a chef, recipe developer and food writer. Jackie began her culinary journey after she and her son were diagnosed with celiac disease, in addition to other food allergies, in 2011.
Facebook | Twitter
Michael is the father of a teenage boy with celiac disease who was diagnosed at age 3. He started publishing
Gluten Free Philly
in March 2009, with the mission of creating and maintaining a comprehensive reference for gluten-free-friendly restaurants, bakeries, stores and events in the Delaware Valley.
Erin Smith was diagnosed with celiac disease in the early 1980s, so she's been eating gluten-free almost her entire life. Erin has a unique perspective of growing up in the gluten-free community and blogs about living and thriving with celiac disease.
Facebook | Twitter | Pinterest | Instagram
Anna Sonnenberg is a food and travel writer who has traveled gluten-free since receiving a celiac diagnosis in 2012. Altogether, she has visited 42 states, 17 countries, and 4 continents, and she has planned and researched gluten-free travel in hundreds of cities.
Blogger Force
---
Thank you to our talented Blogger Force for supporting Beyond Celiac and spreading our mission this Awareness Month! Click below to explore their blogs, and remember to follow their social media accounts for posts this month and beyond.
Adrienne of Gluten Free Preppers | Twitter | Instagram | Facebook | Pinterest
Becky of Gluten Free Cuppa Tea | Twitter| Facebook | Instagram | YouTube | Pinterest
Brianna of A Different Survival Guide | Twitter | Instagram
Claire of So What CAN You Eat? | Twitter | Instagram | Facebook | Pinterest
Erin of Gluten-Free Fun | Twitter | Instagram | Facebook
Gale of Celiac Safe Eats | Twitter
Gigi of Gluten Free Gigi | Twitter
Jennifer of Simple Pure Whole Wellness | Instagram
Kate of Sole Satisfaction | Twitter
Laura of Guilt Free Foodie Cutie | Facebook | Twitter
Margaret of MI Gluten Free Gal | Twitter | Instagram | Pinterest | Periscope
Michelle of The Sane Kitchen
MJ of Make Dinner Matter | Twitter | Instagram
Paige of Ms. Celiac Says | Twitter | Instagram | Facebook
Priyanka of The Adventures of Anti-Wheat Girl | Twitter | Instagram | Facebook
Paula of Celiac Corner | Facebook | Twitter
Rebecca of Strength and Sunshine | Twitter | Instagram | Facebook | Pinterest
Sandra of Gluten Free Optimist | Twitter
Shelly of ShellyMalone.com | Twitter
Stefanie of The Celiac Rookie | Twitter | Instagram | Facebook | Pinterest